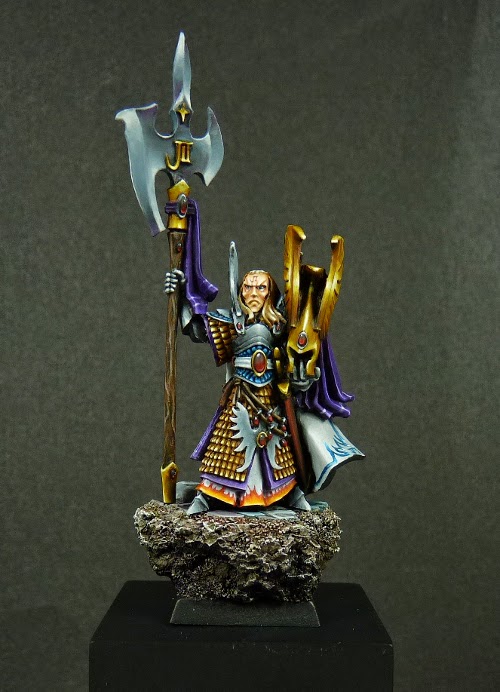 Hi everyone,
Now that the voting of the WAMPED contest is over, it is time to share the pictures of the finished paintjob on Caradryan.
The base is simple, because I also intend to enter it in the Lowlands competition at Games Workshop and they have strict rules for bases.
I applied a layer of gloss varnish on the gems, but because this highly affects the pictures, I did this after taking the pictures.
If you want to see more views and/or care to vote, please follow this LINK to my entry on CoolMiniOrNot.
And…secondly I have some exciting news. I have been chosen to become an official member of the WAMP review team. This means that in addition to the reviews I choose to write myself (which will be published officially on WAMP), I will be writing some invited reviews as well.
Of course, suggestions are always welcome and appreciated 🙂