Hi everyone!
For the past couple weeks, I have had the opportunity to test the new Everlasting Wet Palette from Redgrass Games. They are currently running their Kickstarter, so hop on while it lasts. Please read along if you want to hear about my experiences with this palette.
Let's start by saying that I have been using the previous version of the Redgrass Games wet palette since a little under three years ago. You can read my review for the original version here. It had been a great upgrade from by baking paper sheets. So when I received the question if I wanted to test the new version of the palette, I was definitely curious!
For the purpose of this review, I used the original container and the original sponge. This gives me the chance to purely test the updated palette paper.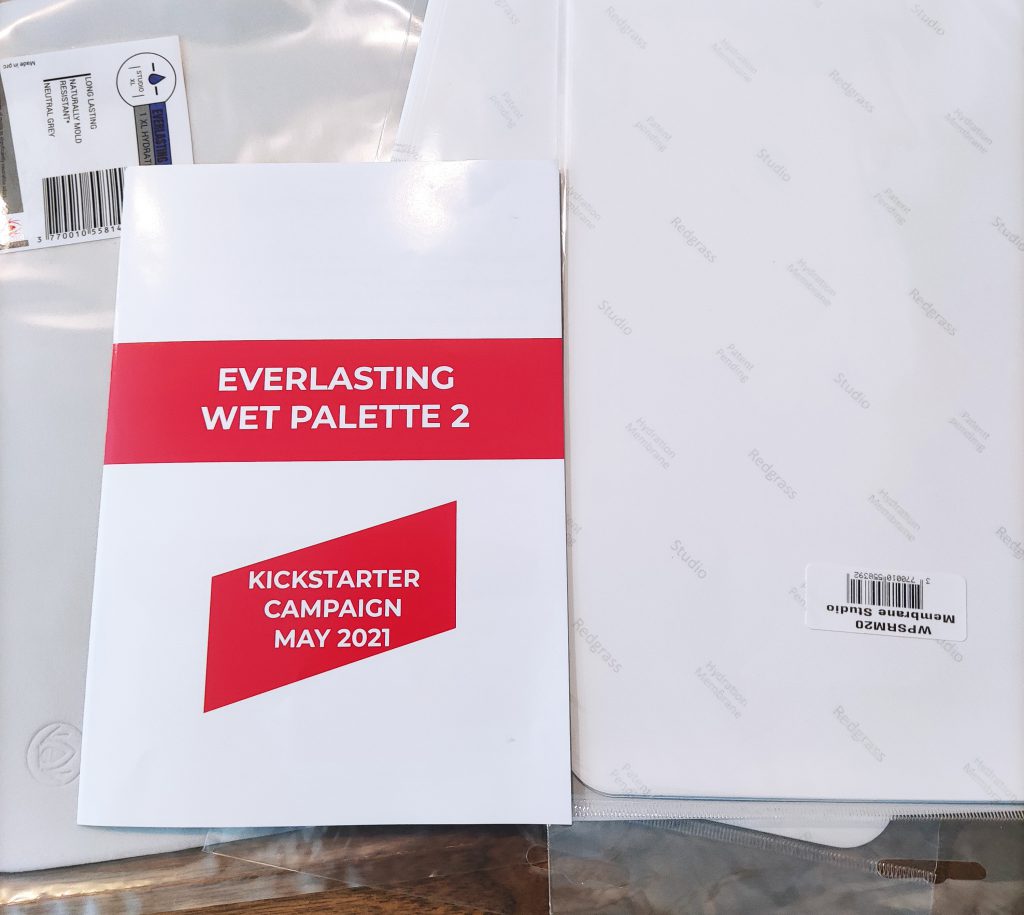 When opening the paper, it's clear that this is completely different from the older version. While the original resembled baking paper in terms of thickness and also the way it worked, this version was nothing like it. The paper is much thicker and has two different sides (one glossy and the other matte with lettering). It's also less transparent. A long time ago, I also tried the Masterson's wet palette, but it's not comparable to that either.
I was excited to try out the palette, as I had no idea what to expect from this different paper. I was very pleasantly surprised with how the paint "lies" on top of the paper. The glossy surface makes the paint very easy to handle and mixing paints on it works really well as you can clearly see the dilution.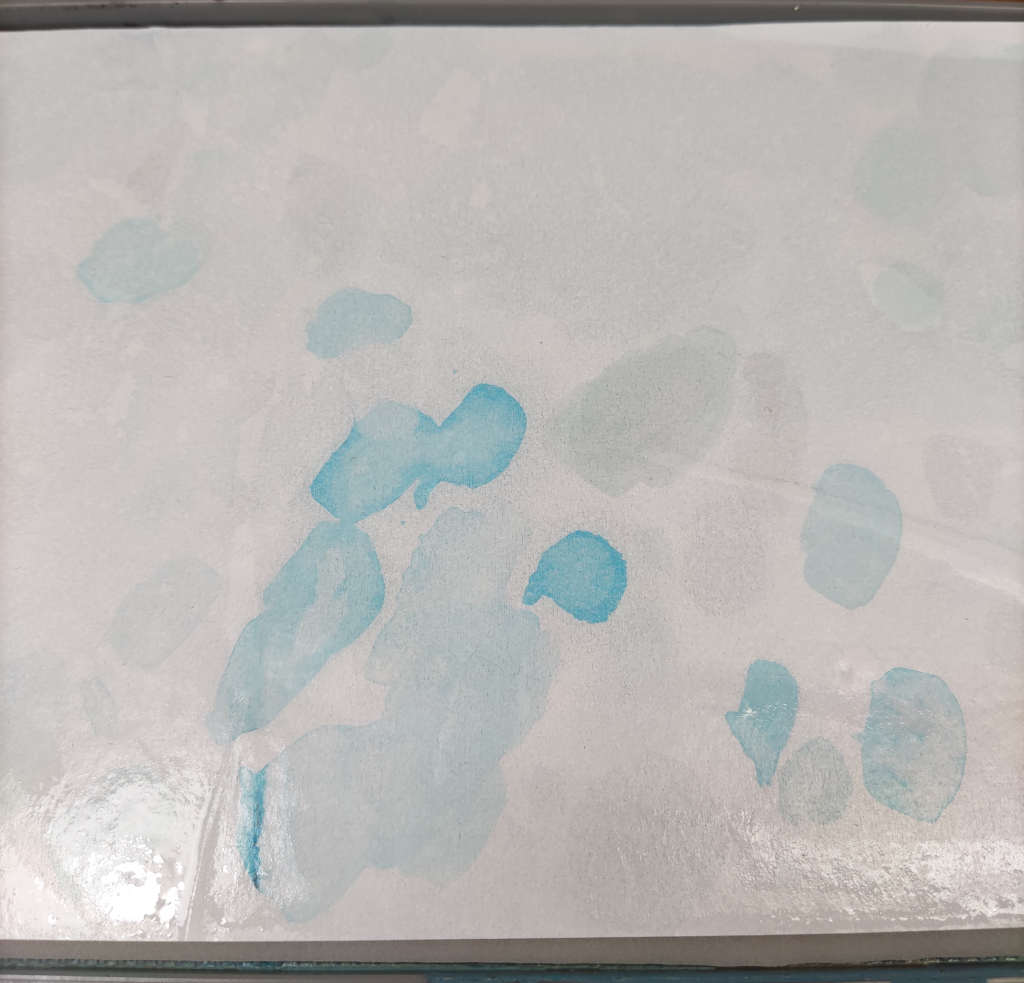 For me, the most important thing about a wet palette is that the paint stays wet (duh!), for a prolonged period of time. I do not have the option to paint daily, or sometimes even weekly and mixing paints over and over again can be a hassle. The old version of the palette allowed me to work with the paint two, and if I was lucky three, days. Also, condensed water would pool in the paint making it too diluted. This often meant I had to change my palette when I was ready start a next session.
I must say I was incredibly surprised by this new palette. After one week, the paints I had on the palette were still not dried out and there was little pooling of water. Paint that looked dried up could be easily resurrected by adding a little water. I was able to use the paint on the palette for about 10 days. By then, I had no space left on the palette so I had to change it.
Or should I say, with the previous palette I would've needed to change this. A feature of this version is that you can rinse off the paint and end up with a clean palette to start over. Less waste is always a good thing, so that sounded good. Although, I do have to admit I kind of liked saving my palettes from a project to look at it in the end….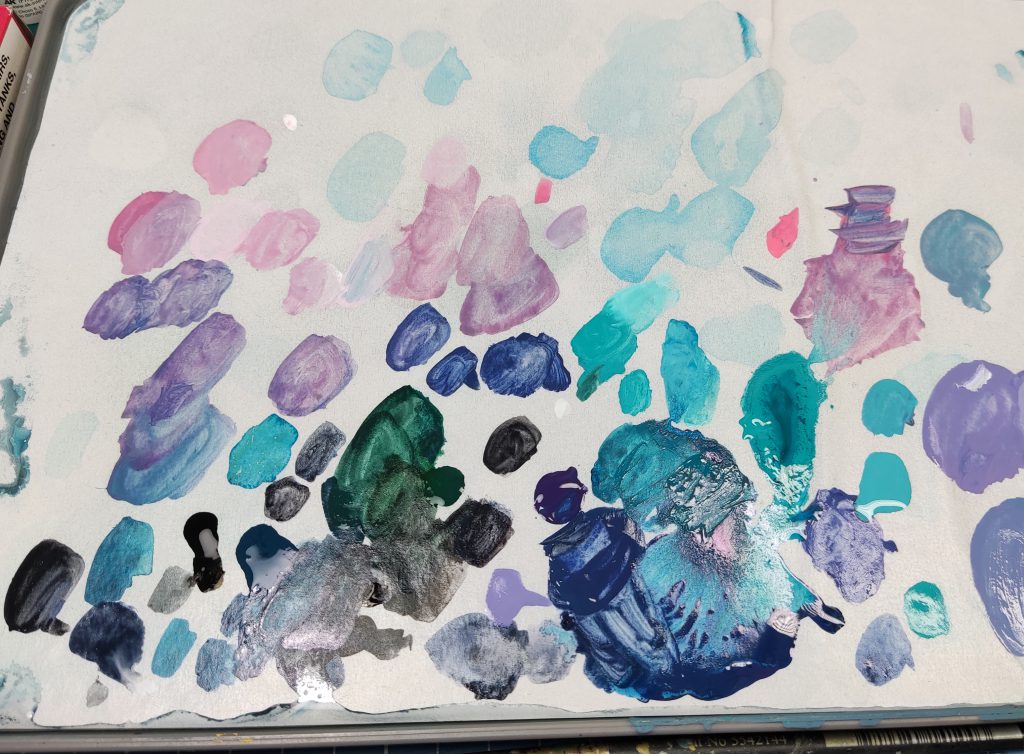 Rinsing the palette was very easy, using tap water and a soft brush I could get rid of all the paints, even the (almost) dried up ones. For some reason, one of the colors I used stained a lot. This did not affect future colors placed on the palette, however. Not even white would be stained.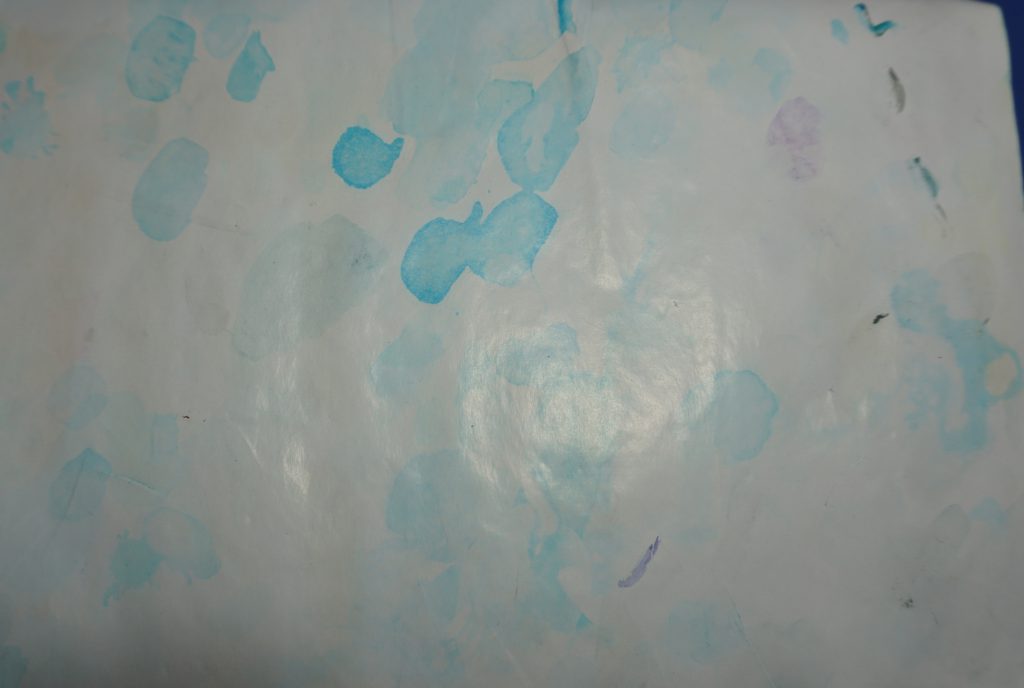 The once-cleaned palette worked very well, but the paints dried a little sooner compared to completely new paper. I could still use paints for about a week. After that, I was able to use the palette 4 times more. The drying time was getting a little faster every time and finally I decided to retire the palette (which coincided with me finishing the project I was working on). I might have used it longer though. On the instructions, it's mentioned that you should clean the paints after each sessions. It's definitely not necessary, as I experienced, but perhaps the usage will be even improved by that.
Overall thoughts:
I have been very pleasantly surprised with this palette. Since it's a version 2 of a palette I already liked a lot, the stakes were very high. But, this paper has certainly passed my test! It was so nice to work with, and saved me quite some time mixing paints and frustration over dried up paints. I can absolutely recommend this wet palette to anyone. Redgrass Games have not only managed to improve the durability of their product, but also the quality and usability has gone up multiple levels. I cannot recommend this palette paper highly enough!