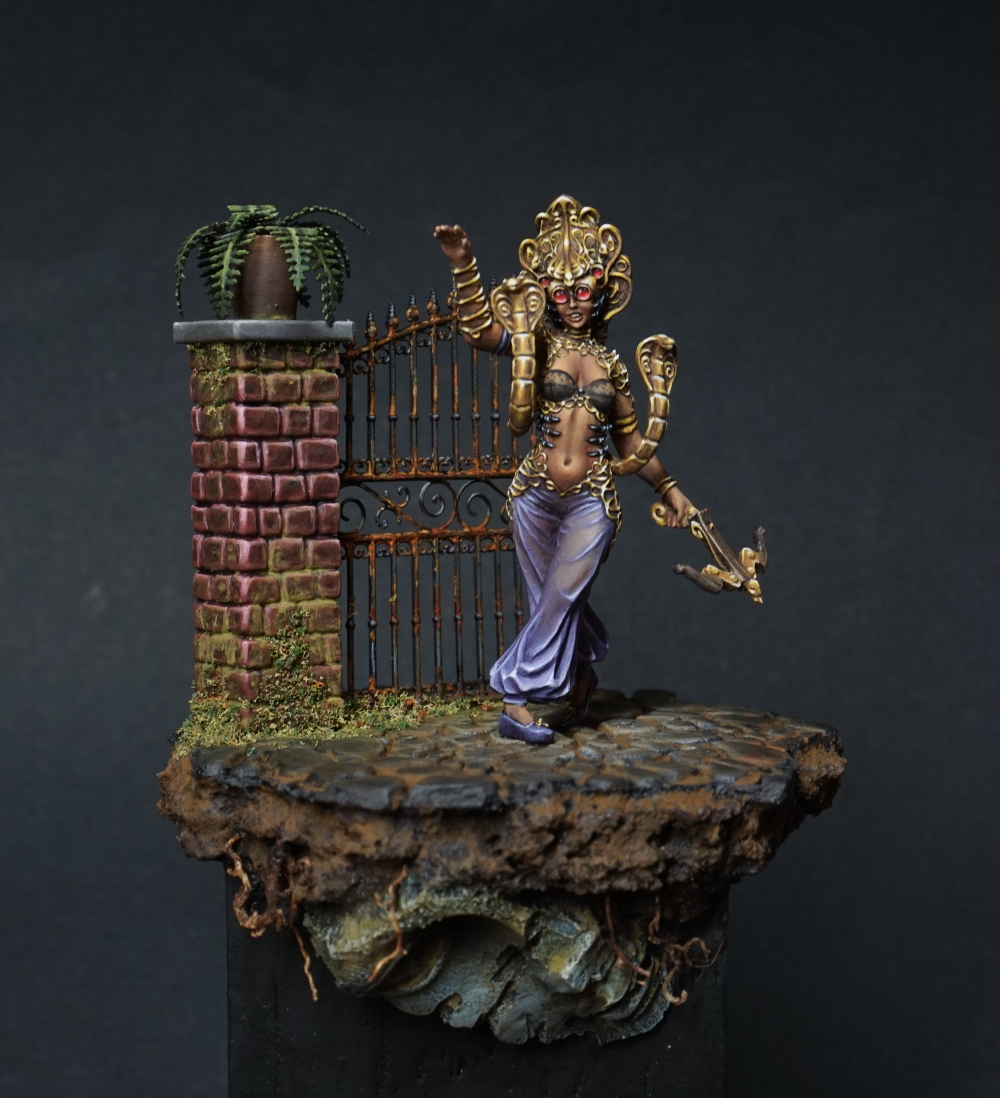 Hi everyone,
This is my latest finished miniature. It is M'dusa from the Twisted miniature range from Demented Games. I have always had a soft spot for the sculpts from Sebastian Archer. They are so incredibly delicate and the details are super crisp. At the same time, I really love the originality of this range. It was great fun to paint her transparent leggings. It took me some time to get it to look exactly how I wanted (I can be very picky sometimes), but I am very happy with how they turned out. I will post a step-by-step on those later.
I took quite long to decide over my base, I knew I wanted something that referenced to M'dusa's past, as well as to the Victorian Steampunk setting. In the end, I decided with the stone face, in acknowledgement of her powers and the gate that leads to her garden.
I painted this miniature to be part of the Twisted Holiday Painting Competition. Very happy that the judges named her Best servants miniature, and that it won the People's choice through online voting. I hope you like her 🙂 See you soon with more!