Hi everyone,
It has been far too long since I updated this website. Truth be told, sometimes I had even forgotten about it entirely. With social media taking over as a ways of communication and showing our paintings, this website kind of got neglected.
Finally, I took the time to update this page with some of my later works. You can find updated pictures of my recently completely miniatures in the "My Portfolio" section on top of this website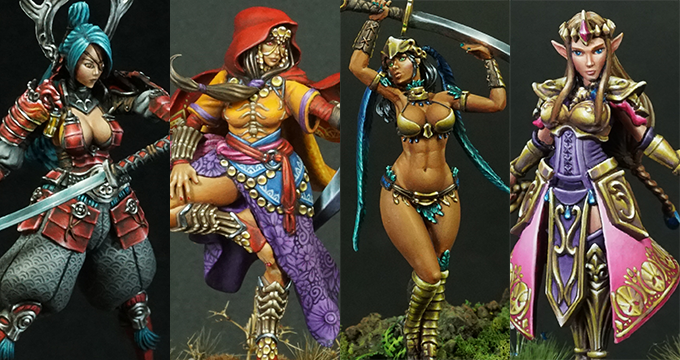 Lately, I have been thinking a lot about sharing my works and experiences online. More particularly, I often find myself thinking about a good platform to do so. I have received several requests for a Patreon page, YouTube videos or video tutorials in general. I would love to share tutorials and content, but making videos simply takes a lot of time especially for a noob like me. More importantly, I don't like video editing at all!
While Patreon is a great platform, my intention is not to create an income with miniature painting or making tutorials. I simply do not like working on set schedules or deadlines. I like to be in control myself!
For that reason, I am reviving this website. This will give me scope to share my thoughts and ideas, my struggles and triumphs. It also gives me a platform to write about things that matter to me about the creative process. And while perhaps not everyone will take time to read a lot of content, it will be a place where I can indulge myself. Does this mean no videos? No, it does not. I am absolutely trying some things to share 😉
That being said, I am currently thinking about content to add to the site. There are some tutorials I am working on, and I plan to take you along for the ride for my future, and current projects. I will also add reviews like I did before and give any tips or tricks I want to share.
If you have any suggestion, I am very much open to your ideas! I'm also open to any collaborations!
See you soon!