Hi everyone,
Last week I was pleasantly surprised that I was tagged for a stylish blogger award, by both In Chigh and Mario. Thanks a lot for this guys.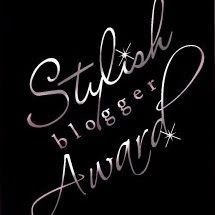 In Chigh's little world blog is a great site with many lovely painted miniatures. I especially like the historical minis he has painted 🙂 Be sure to check it out!
Mario's Dutch blog, Miniaturen maken met Mario, shows a whole scala of miniatures from different companies. With very nice paintjobs by Mario and also interesting non-miniature related blog threads. Also very nice for non-Dutch speaking people, because of the pictures.
I must admit that I had never heard of this award before, but it's been traveling around on the blog side of the internet for a while. Apparently, there are some rules that I will need to follow.
So here they are:
1. Thank and link back to the person who sent the award
2. Share 7 things about yourself
3. Award recently discovered bloggers
4. Contact these bloggers and tell them about the award
7 Things about myself, here we go:
1 – I'm 26, currently I'm doing a PhD student in evolutionary genetics. For this I work with parasitic wasps. Although I love working with these wasps, I'm quite scared of many other bugs!
2 – I live together with my boyfriend and we have two cats, Bobby and Bengel.
3 – I enjoy playing board games (Puerto Rico & Agricola are my favourites), watching movies and tv series (Damn why did they end LOST?)
4 – I also love reading books, especially while taking a bath. Unfortunately it relaxes me too much, so I fall asleep with the book in my hand. Thusfar I haven't soaked a book yet though.
5 – I started painting miniatures about 3 years ago, though I only started seriously about a year ago.
6 – I have read/listened to the Harry Potter series probably about ten times. Never gets boring, I could start again anyday now. Stephen Fry's voice is amazing.
7 – You can wake me up for tiramisu anytime 🙂
And here are the blogs I would like to award the Stylish Blogger award:
http://bestienmeister.blogspot.com/ Amazing miniatures painted by Chris. Also has great pictures from events and other miniature painters.
The Brush Brothers Wow, those are some beautiful miniatures. This blog is run by Adam, Krzysztof and Tom from Poland. They also run a painting competition!
SDR miniatures Shane Rozzell's blog with pictures of his latest work. I'm a big fan of Shane's painting style, and although he only started his blog a little while ago, I'm sure this will be an awesome place to be!
Studio Giraldez This is the place to be if you want to see some ultra smooth incredibly painted miniatures. Angel Giraldez is the studio painter for Infinity and also shares techniques and colour recipes.
So that's it! Thanks again for awarding me In Chigh and Mario. Hope to see you soon on the blog!