Hi everyone,
After realising that it has been quite a while since I posted on this blog, it is time to wake it from a long slumber.
Time in the past few months has been mostly consumed by my work, so I haven't been painting a lot.
I did manage to finish two pieces:
Alice in Boots was painted for the Hasslefree contest at WAMP. I am fairly satisfied with how she turned out, but it mostly was a piece to get me back in the painting game.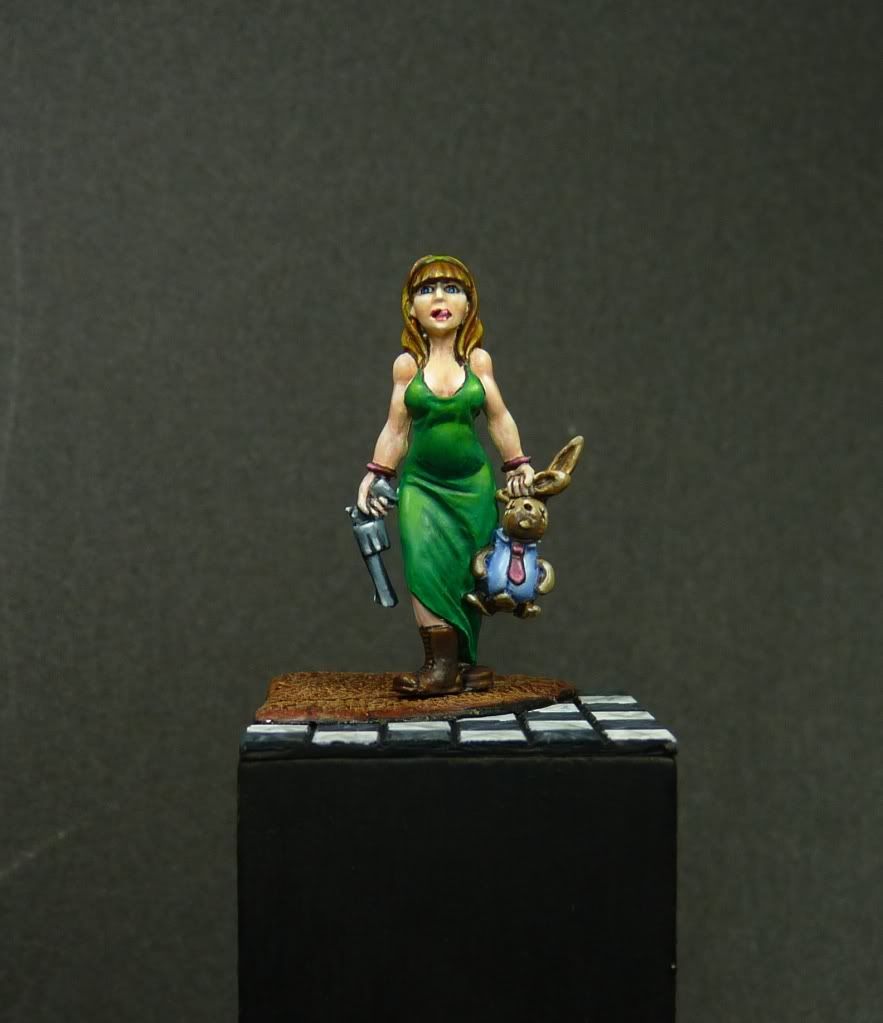 I painted Frodo for the monthly contest at WAMP themed 'from the movies'. It has been a very long time since I finished a mini in one day but I managed with Frodo. It's a small mini but that doesn't make it much easier 🙂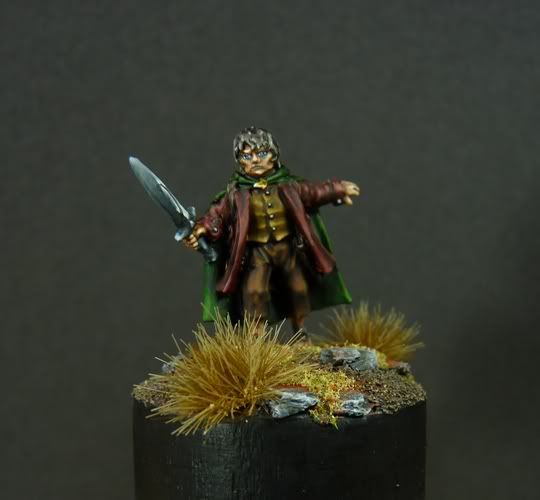 Lastly I would like to share the mini that's on my workbench at the moment. This is the Great Game Hunter pinup model from Kingdom Death, that I'm painting for the contest at WAMP. No illusion of winning anything, but for me participating is more important. It's in a larger scale than I'm used to, and will be quite a learning piece. So far, no single part has been finished, but it's progressing slowly.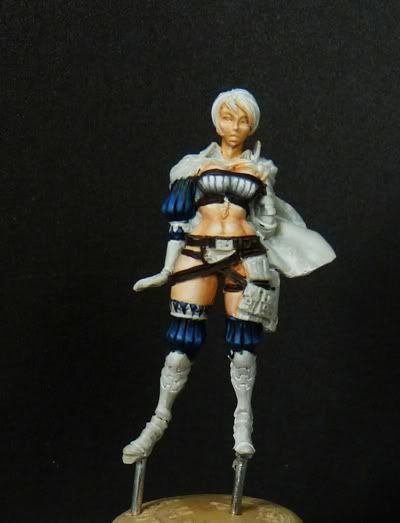 The last few months of the year are generally packed with online miniature painting contests. Currently I have minis in the making/planning for the Red Box Games contest at WAMP, Rotten Harvest 2011 at Wyrd and a very special contest, Paint it Pink. This last contest is organised to help promote breast cancer awareness, which is absolutely a great initiative. Please visit the links above to take part in these competitions 🙂