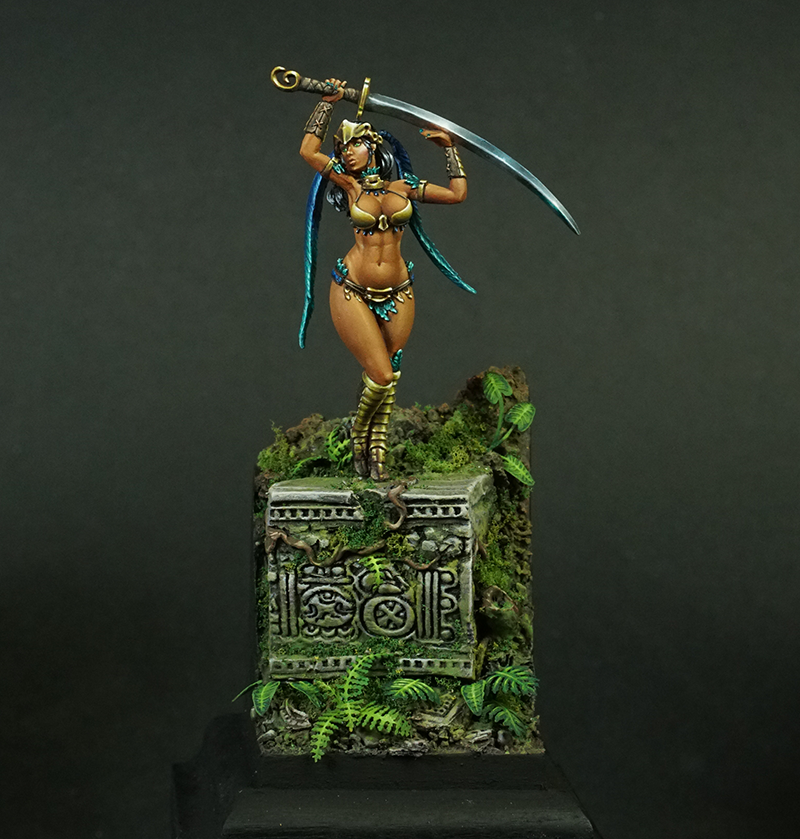 Hi everyone,
When looking at my most recent works, you may think I only paint Kingdom Death miniatures. Well, that is not true of course, but I do really love these figures and they just really inspire me so much that I cannot wait to paint them.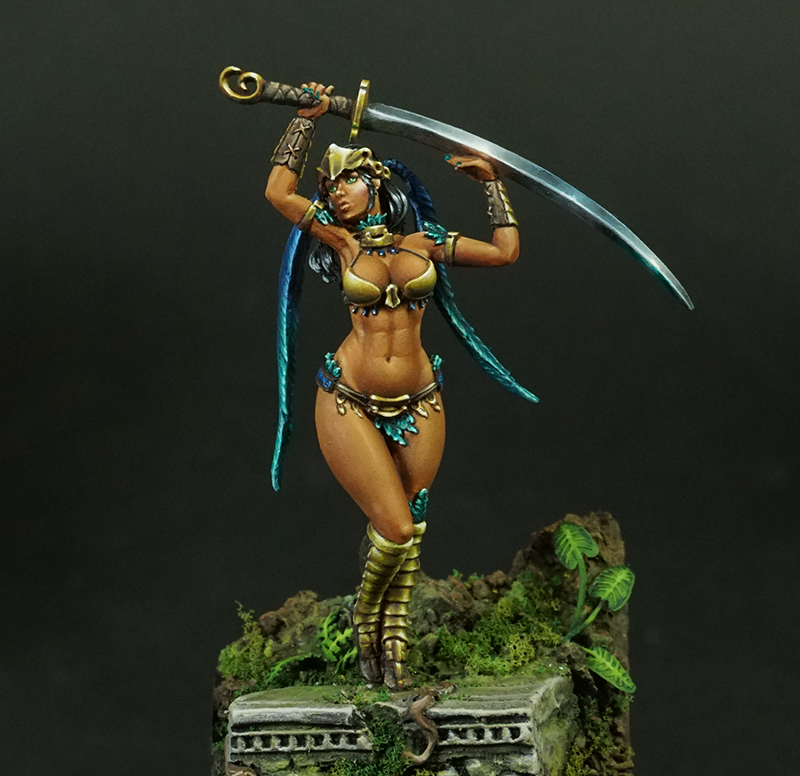 This figure is a little older and has seen quite some amazing iterations already. When I first saw the figure, I knew I wanted to paint her but I was not immediately inspired for a unique painting scheme. I have always been intrigued by ancient civilizations, such as the Aztec and the Egyptions. And when playing the civilization computer game, the colours scheme for the Aztec leader really struck me and I thought it would fit this sculpt very well.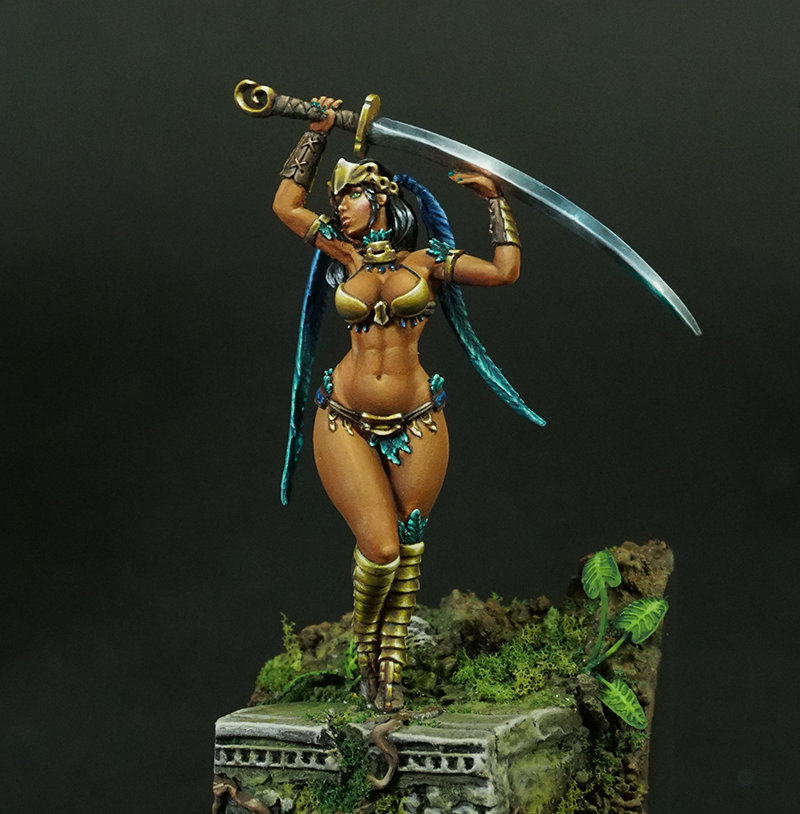 Painting the figure went quite smooth. There are not too many details and the shapes of her body are sculpted so well, that it makes it very natural to paint. The blue and green tones of her (minimalistic) attire, go so well with the warmth of the skintone and the golds in her armour. I added some blues and greens to those as well to tie it all together.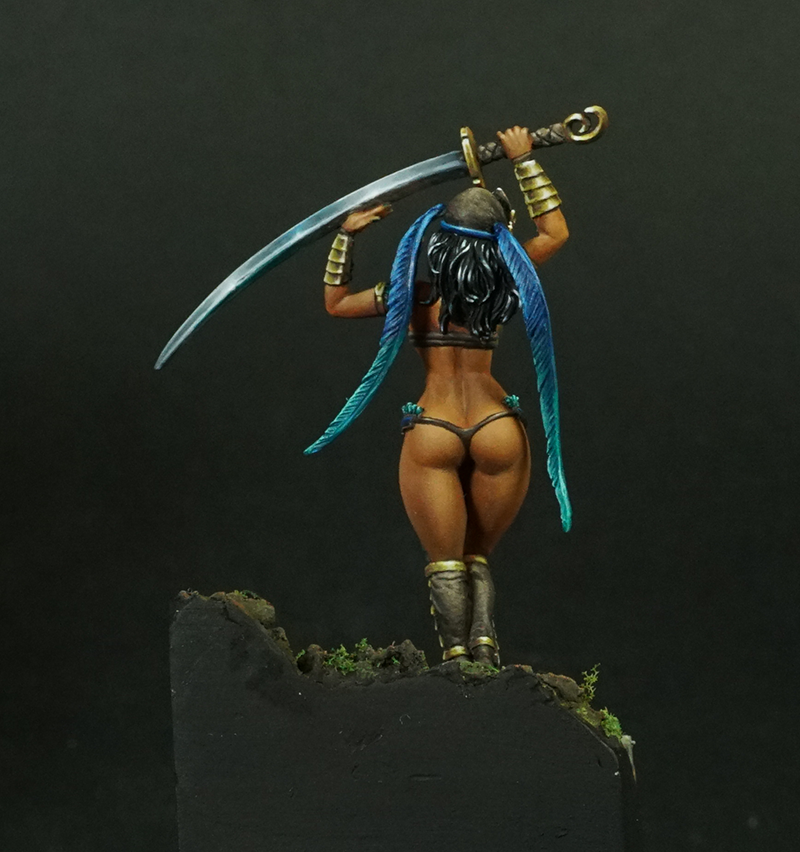 Painting the blade was a lot of fun. I was trying to use all the lessons in NMM I have had so far and tried to incorporate it in this weapon. I think it worked out better than I hoped!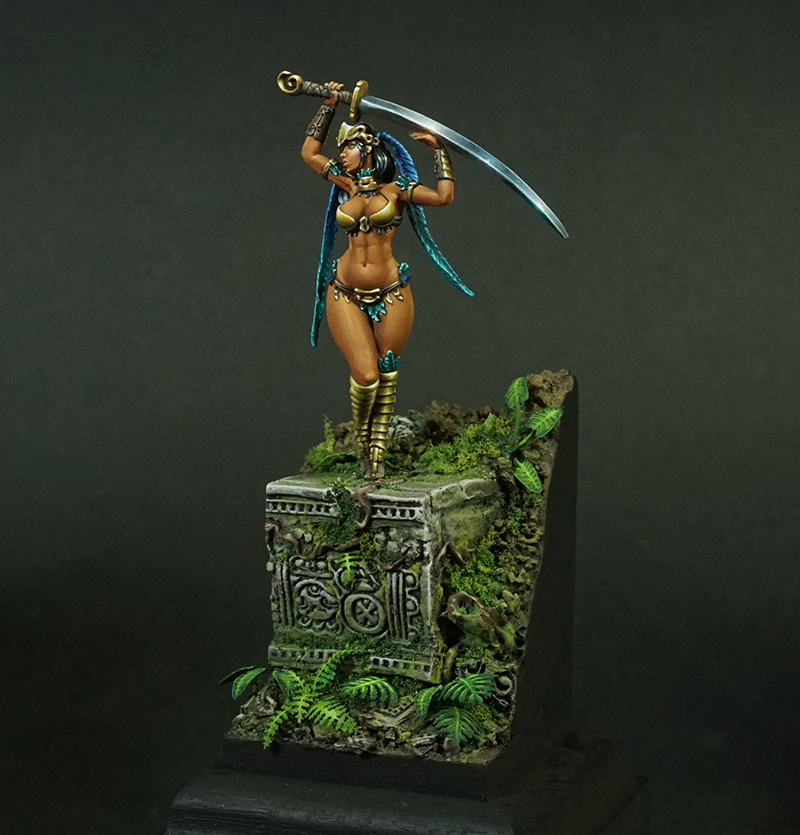 After completing the figure, I left her standing on my desk…. For at least a year, perhaps longer. I was distracted by the Kingdom Death Mage I was painting simultaneously (see my portfolio), and even though I had an idea for the base, it simply did not click. I knew I wanted it to look like an Aztec ruin, set in the Jungle. But I was a little intimidated by building it. When I found some pieces that finally worked for me, I started working on it and it all came together.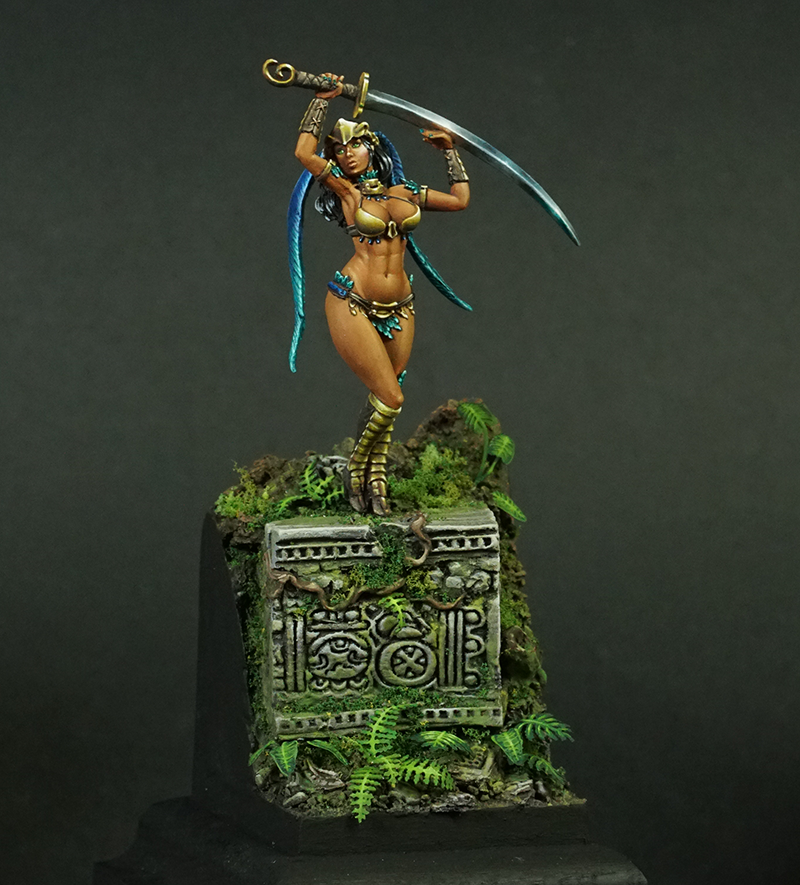 I had a lot of fun adding all the details of the plants and adding lots of pigments to create the green, mossy, jungle vibe.