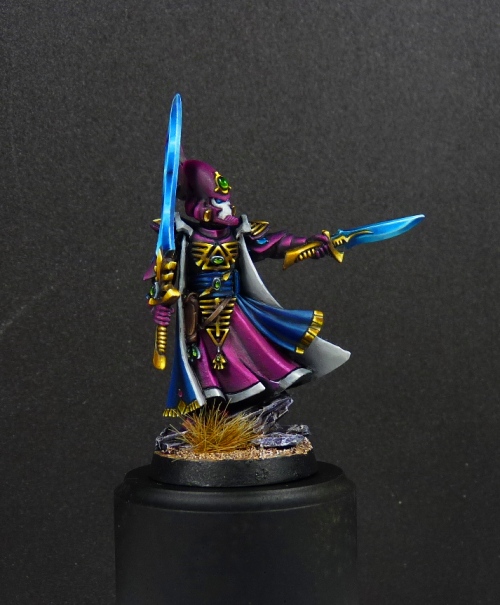 Hi everyone,
April has been a paint-tastic month!
During the last weekend of past month, the Lage Landen contest was held at Games Workshop Amsterdam. It was multi-category painting competition, with entries from all over The Netherlands and Belgium. The day was great, the store filled to the brim and many amazing entries 🙂
I have met some very nice people, and I'm really sure there will be some paint-alongs in the future!
I entered the contest with two of my paintjobs: Caradryan in Warhammer fantasy single , and Eldar Farseer in Warhammer 40K single. And I'm very pleased to share with you that Caradryan took the first place in it's category and the Farseer took 2nd place. Additionally, Caradryan won the second place in the category 'Best in Show', and I'm really quite proud of that 🙂
GW also placed a short report on the day, which can be found HERE
And because I haven't shown any pics of the finished Eldar Farseer, here they are: