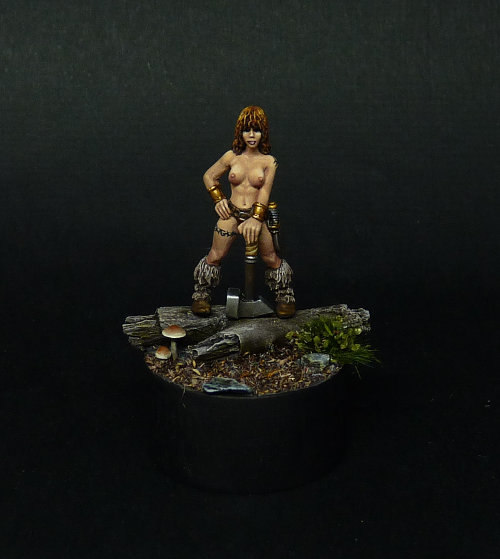 Hi everyone,
Today I want to share my latest finished piece. This is a lovely lady by Hasslefree Miniatures, called Zetta. I have painted the resin version, but I think there is also a metal version of this mini.
Originally I started this mini as a practising piece for the Scale 75 fleshtone paint set. I had some trouble getting used to the paints and it think it shows on the mini. Therefore, I'm not entirely satisfied with this piece. Still I wanted to finish her, quickly, to get back to other projects :).
I did really enjoy painting her tiny, simple tattoos! And I must say that the metal paints from Scale 75 have become my absolute favorite metallic paints (although here the effect is rather simple).
I hope you like this little lady :).