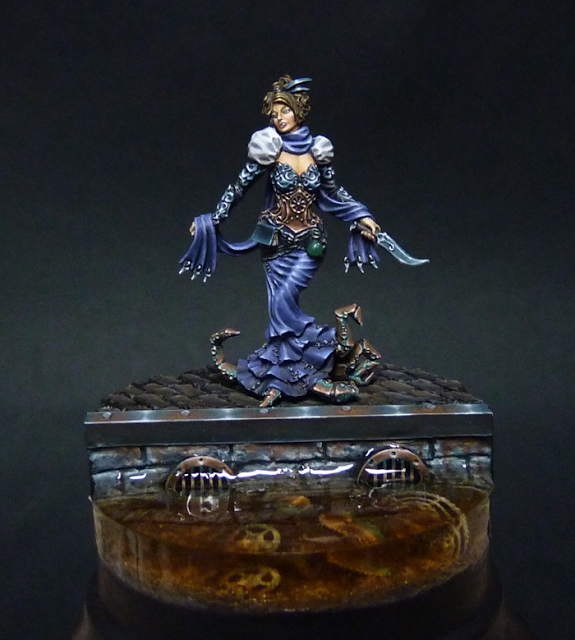 Hi everyone!
Here is my latest finished project: Nancy from Twisted. This pretty lady was sculpted by Sebastian Archer, one of my favourite sculptors. I just love his models, very detailed, very petite yet with lots of character. I immediately knew the colours I wanted to use on this model, and I really wanted to try some copper NMM and some verdigris.
I hope you like her :).
If you want, you can vote for her on Putty & Paint and on CoolMiniOrNot. Thanks!