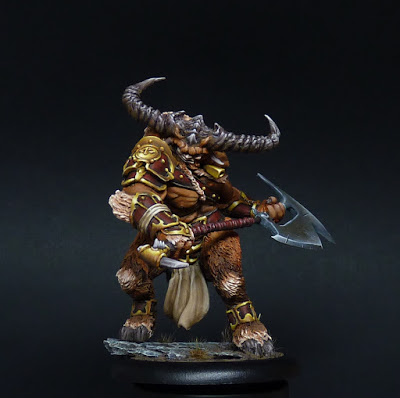 Hi everyone!
For some time now, people have told me I should step out of my comfort
zone and paint something completely different. Well, I guess this
qualifies as that!
This is my latest commission from Ax Faction: the massive Serve & Protect Minotaur,
I had a lot of fun painting this piece, but there was also some learning involved, a little bit of sculpting but also getting used to painting something bigger.
I really enjoy matching a paintjob to the concept art, which is really awesome for this beast!
Hope you like him! See you soon with more updates 😉