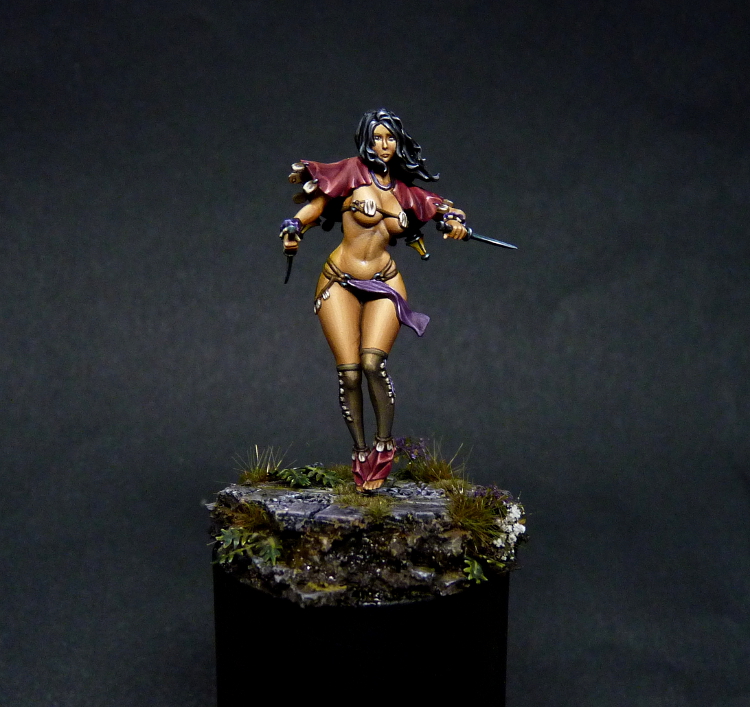 Hi everyone!
It may come to no surprise to you, but I love Kingdom Death miniatures. I started this lady a while back, you can see the start of the project in this YouTube video, where I show how I started painting the skintones.
I had put her aside for some time, as I was busy with other projects. But, with the Kingdom Death Kickstarter in full swing, I was enthusiastic to start painting her again. It was really just a fun project for me, and I decided to not stress myself about making it perfect but just have fun painting instead. And I did!
I hope you like her!