Hi everyone!
A few days ago I started working on this lovely lady from Scale 75. A little while ago I wrote a review of this mini, and I was really looking forward to paint her.
The version I am painting is the 35mm version of this sculpt, there is also a 75mm version which I'm sure would be very cool to paint as well!
After I posted these pictures on my Facebook page, I got some questions about how I painted the skintones. If you are also curious, look HERE for a little peak into my workflow ;).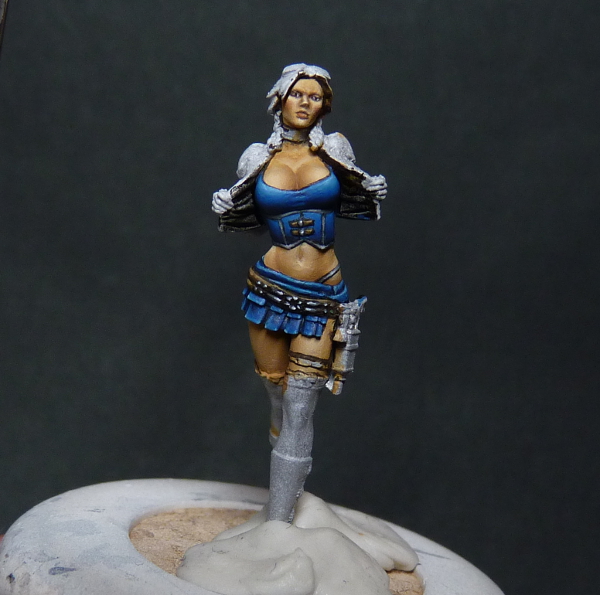 Hope you like her so far!
If you want to keep up to date with my recent WIP's, come visit my Facebook page.
Also, I would like to wish you all a Merry Christmas!!!!!!