Looks like I haven't been up to much painting lately, but…. Looks can be deceiving 🙂
Actually I have been working on a few miniatures at the same time but I never really get around finishing one….
But anyway just to show what I've been doing here are some WIP pictures, dedicated to my loyal blog reader Freek 🙂
I started working on a Empire wizard (Games Workshop), so far I only finished the front of his robe and his base which is not really to my liking yet. Anyway highlighting keeps getting smoother… Honestly I'm rather proud of the gem on his chest 🙂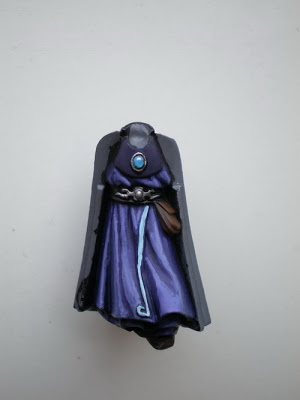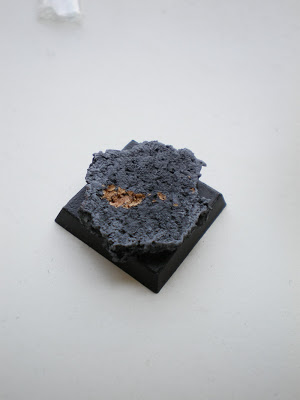 Another miniature I started is a pixie trickster from the Rackham miniature company. This is actually the first metal miniature I've painted and the first time I've used white as a basecoat (which I think is the most horrible thing to do…)
The pumpkin head is not finished by far and the rest also needs some more highlights…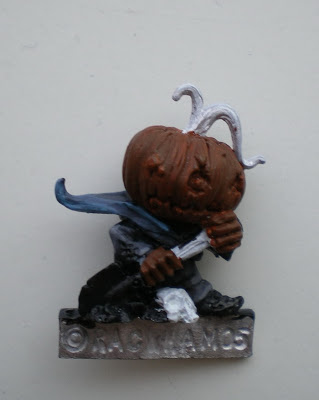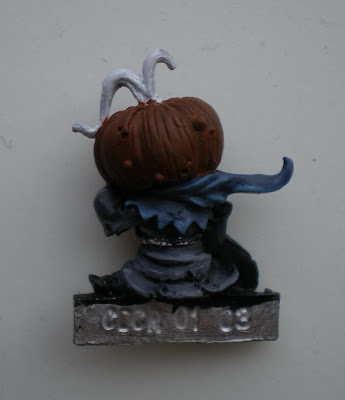 And finally I'm working on a miniature from Crocodile Games, it's a Basti Hero. First time painting boobs 😉 But this one is only undercoated and I've added some blacklining. Just to show my 'working process'. I also made a base using a styrofoam cobblestone sheet. Still needs to be painted though…
As you can see, much more work to do! Today I've been painting a tiny squig from Games Workshop but I kinda want to finish it before posting here….
Thanks for reading and don't be shy to post some comments or painting advice 🙂