Hello everyone,
I wanted to share the latest pics of the miniature I'm working on at the moment. This will be a little side project I hope to finish over the coming months, because I will soon actually start working on something different that I'm really looking forward to. I just can't because the weather is not allowing me to prime the figures 😉
It is a Reverend Custodiers from Infinity. I honestly don't know what that means, and what the character is supposed to be. But I really like the pose of this miniature, and as I have never painted anything from Infinity, I thought it was about time. Very tiny, very detailed, I like it 🙂 More opportunities to put on my super sexy optivisor 😛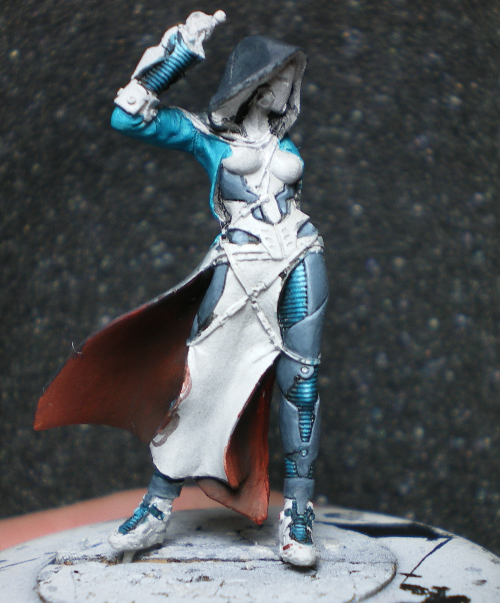 Still loads to be done, and blends to be cleaned 🙂
The blue is actually more teal-like, but it is always difficult to capture that well on camera.
See you soon!