Hi everyone!
I hope you all are having a lovely Easter 🙂
As today's weather was not as nice as yesterday (which proved to be a wonderful day to hike in the forrest), I worked a little more on the sorceress. This mini has got me kind of excited, and I really like working on a piece just for myself.
Still loads to be done yet, but here is some progress so far. I didn't have an ideal photo set-up, so here is just a picture taken with my mobile phone. The pic from a few days ago was shot with an old camera. Even though the pic is not very sharp this time, the colours are a little bit closer to the real thing ;). Skin still looks much more flat than it does IRL.
Please let me know what you think so far!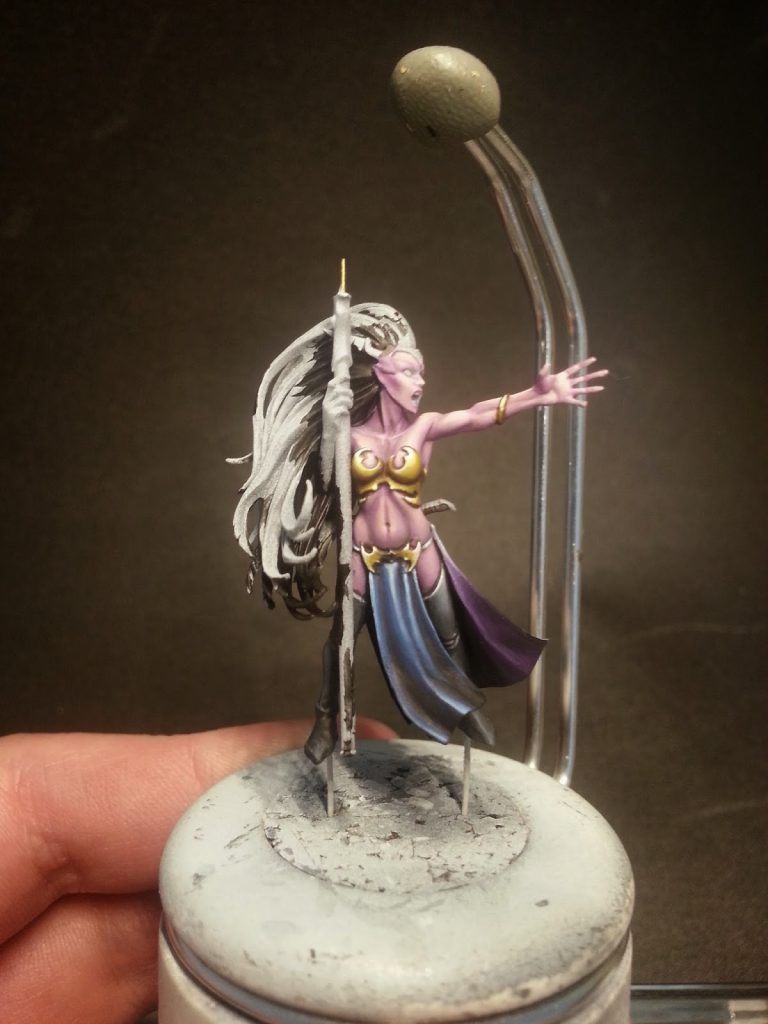 See you next time!