Hi everyone,
I've been working on this miniature from Games Workshop for some time now. It's high elf captain Caradryan, and I am painting it for the new GW shop that opened in my city last month.
So here is what I have thusfar. Still some work to be done, and most parts that look unfinished probably are 🙂
I've been trying some new-for-me techniques. Some freehand patterns and also texture for the cloak. I need to tweak that a bit still though 😉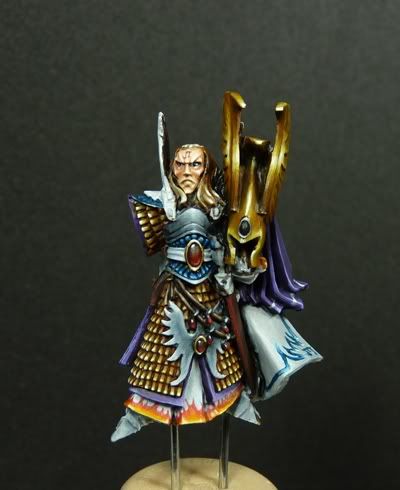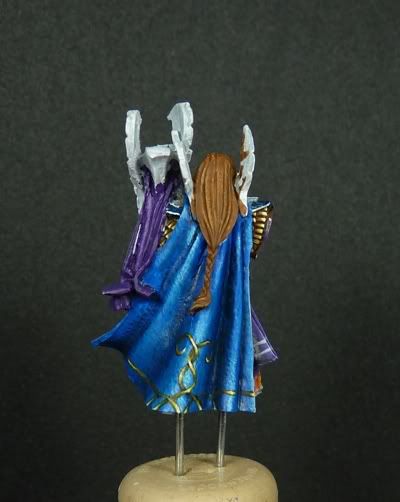 I'm also giving some lessons at that shop, and the first one was last Saturday. It's really fun to see some enthousiast gamer/hobbyists gather. The next lesson will be this Wednesday afternoon, so if you happen to be in the neighbourhood, please come and join 🙂
See you next time!