Hi everyone,
Instead of painting eggs this Easter weekend, I have worked on the elder farseer from GW.
With less than two weeks until the Lowlands contest, the deadline is approaching fast. Therefore, some of the parts may turn out to be a bit more rushed than I would like.
I changed the scabbard and the armour, because I think there was a real overload of colours. The paintjob is still really colourful, because I think it represents the eldar very well, but at least there is a bit more coherence.
If I have enough time, I will improve the blending on the swords some more. The highlights actually go up to white, but it doesn't photograph very well.
Anyway, enough explanation, here is the WIP picture: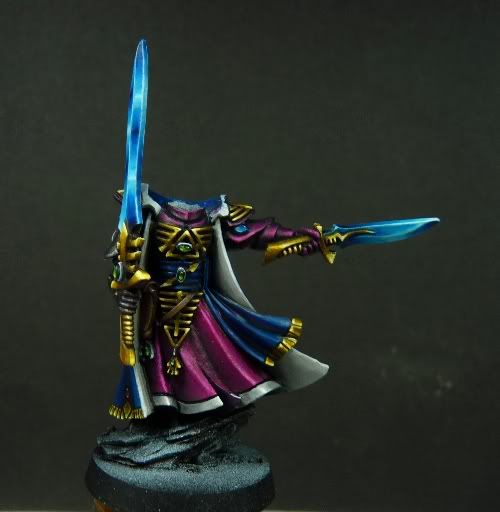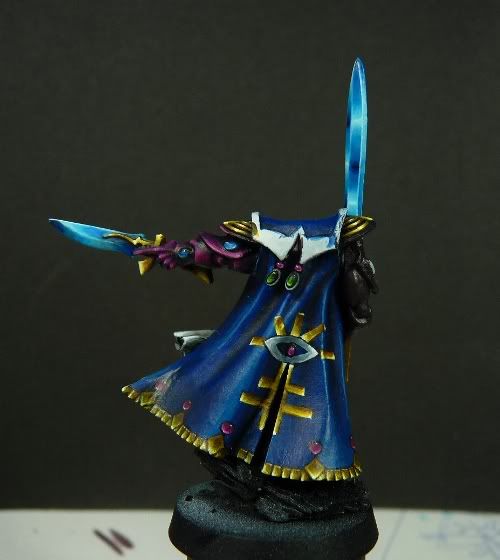 Comments are always welcome 🙂