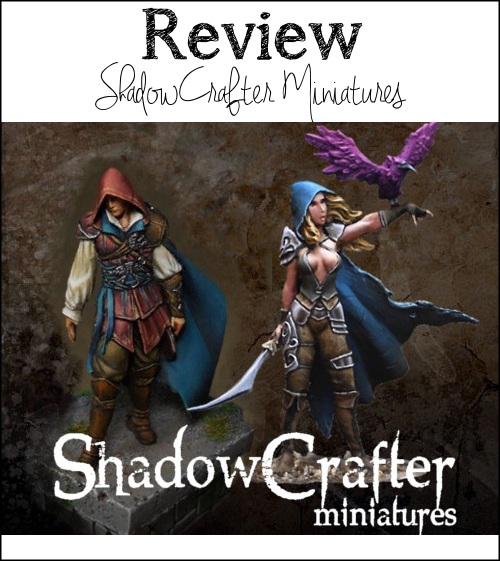 Hi everyone!
Today I want to share a review with you, about two miniatures from ShadowCrafter Miniatures, a small company from Spain.
A while ago I ordered two of their wonderful miniatures: Oromë the forest keeper and the Renaissance Assassin. I really liked the look of the sculpt. While the first is a real traditional fantasy miniature, the other is a quite familiar character to gamers. Both should be real fun to paint 🙂
Before I start the review, I want to mention something sad, but important. After arriving home one day I found the package with the miniatures on my doorstep. Unfortunately there was also a big sandy footprint on top of it. Yes, my stupid housemates stepped on it, at least once, maybe more. Unfortunately the minis are quite damaged because of this. I can fix it, but keep it in mind when you see the pictures. I still wanted to post this review, because I believe ShadowCrafter minis deserve to get some attention 🙂
The minis arrived in a blister package. Good choice, as it is much safer that way.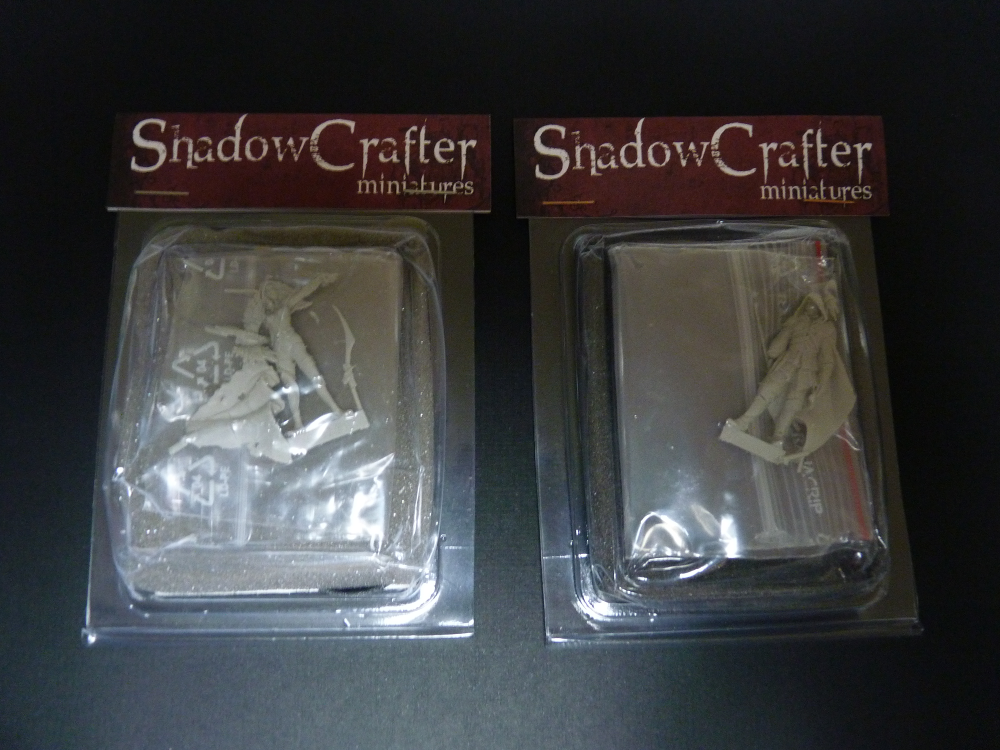 Solid blister packs, although you can see the result of my careless housemate
Oromë, the forest keeper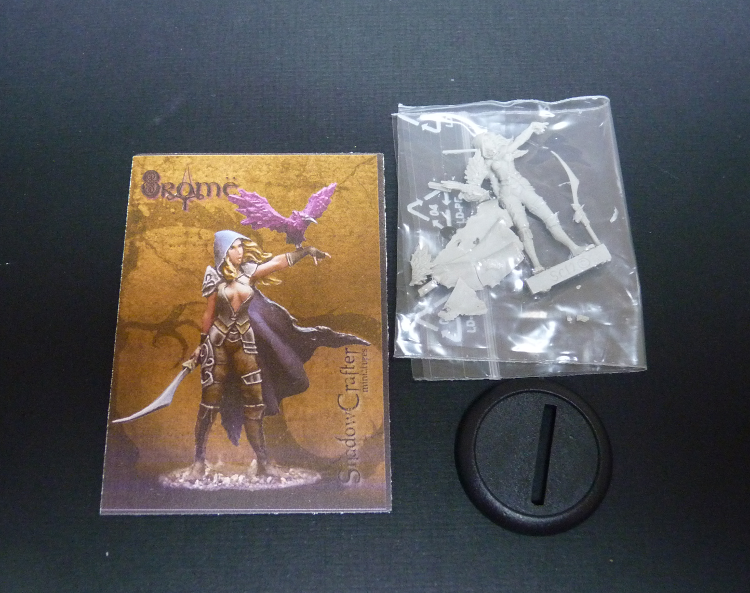 Let's first take a look at Oromë. The mini comes in a blister package, and is additionally packed in a zip-lock bag. It comes with a 30mm base and a card insert.
Oromë is a tiny miniature and comes in four pieces: The main figure, a right hand including a sword, a bird and a cape (the cape is missing in the picture because it is shattered). Click pictures to enlarge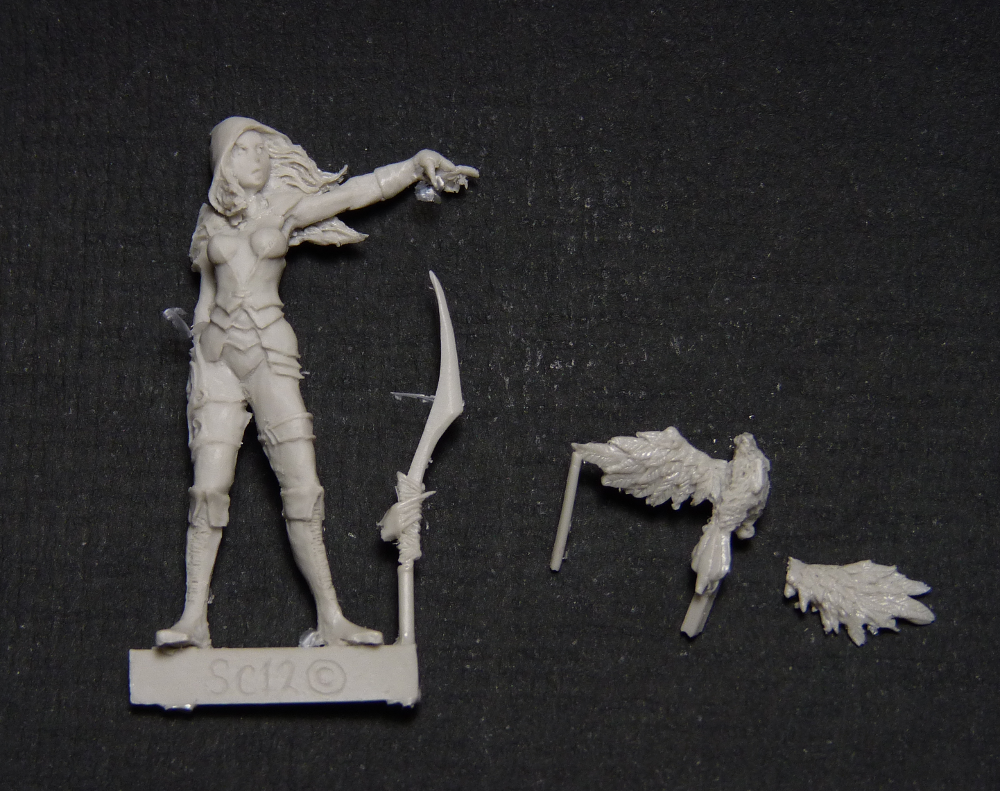 The mini is made from resin. It is a delicate material, but it does carry the details really well. As you can see from the pictures it is a very clean cast, with hardly any mould lines. There is a bit of flash, but it is superthin, so you can easily remove it with a toothbrush. Clean-up of this mini will be a piece of cake. Nice :). Also assembly should be really easy, the pieces fit well together. The contact areas are really small, so it will require delicate handling. But as the resin is very light it should be ok without pinning.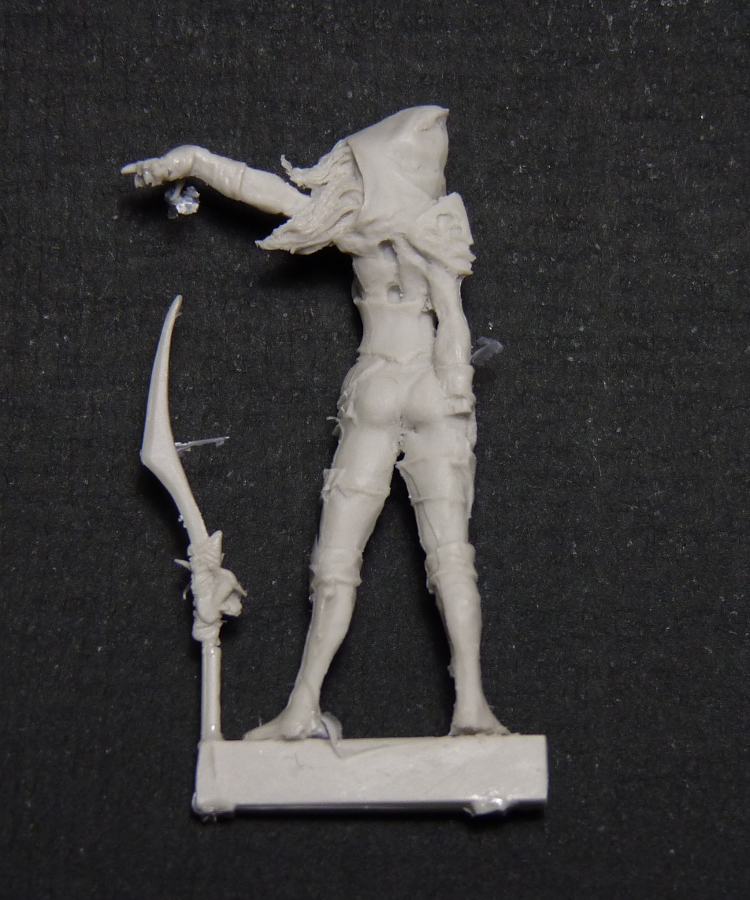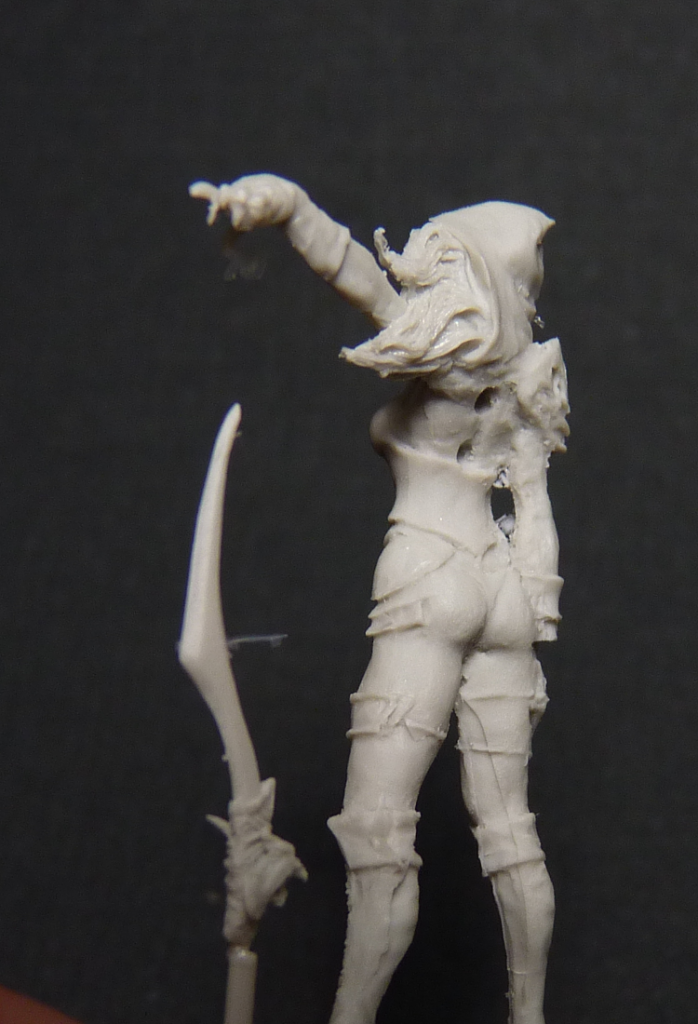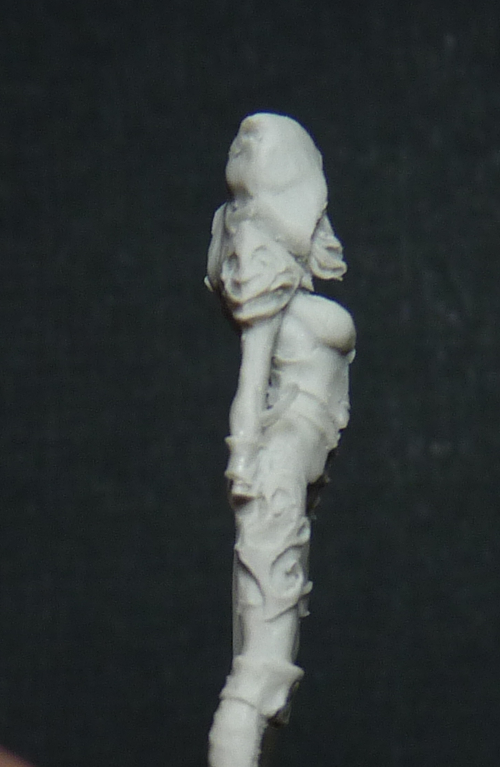 On the pictures above you can see how well the details have carried over to the cast, and the overall clean look of the material. On the back of the legs some clean-up is required, but that should be really easy to do. On the back you can see the place where the cape should be attached.
Renaissance Assassin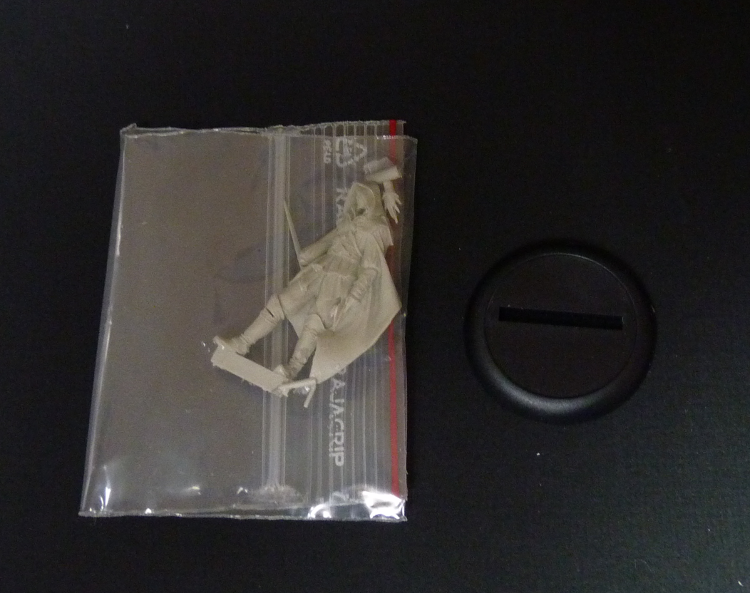 The Assassin is also packed in a zip-lock bag and comes with a 30mm base. The mini is formed out of 3 parts: the main figure, a right arm with sword and a left arm.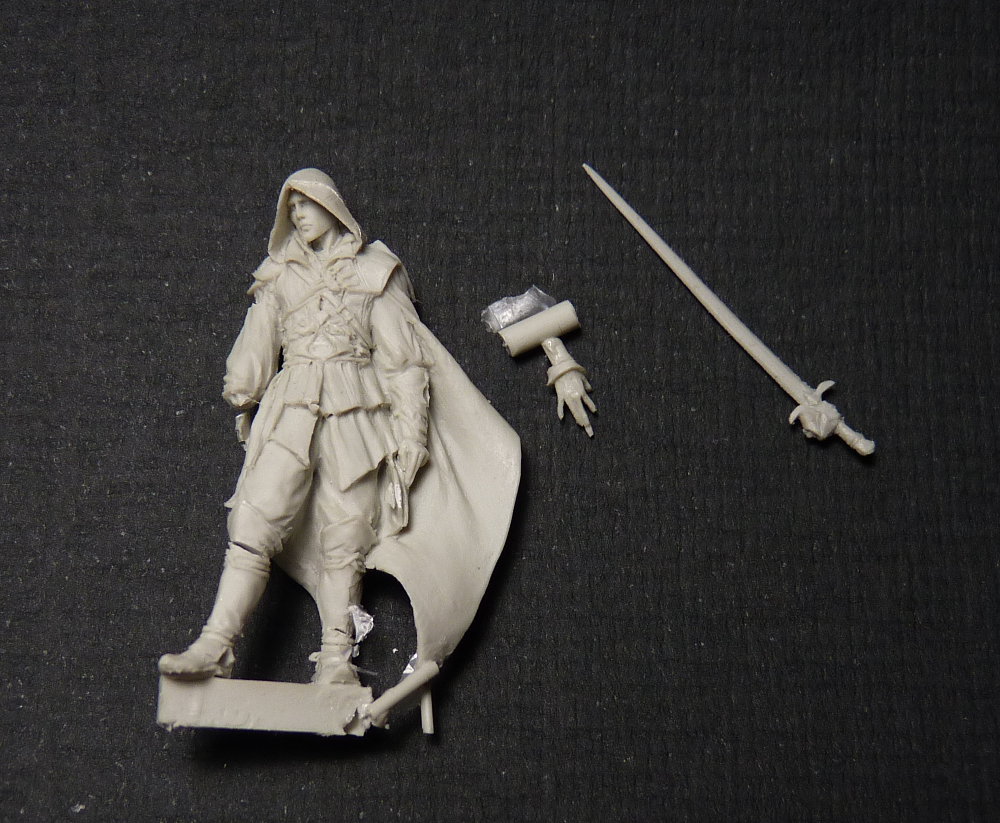 When I took this mini from the package I was amazed with all the incredible details. Seriously, when you see just pictures, you could easily mistake this for a 50mm or even 70mm miniature, but it is not. It measures about 33mm.
The cast again is very clean, has amazingly crips details and I cannot find any mould lines. Again, there is a little flash which is removed easily. This mini is also very fragile (yes it has snapped on several places which I need to fix). Especially the sword is super thin, but it is also straight (and thank heavens it is not broken too) so no fiddling around with that. Assembly will be simple as with Oromë, but again probably easier without pinning.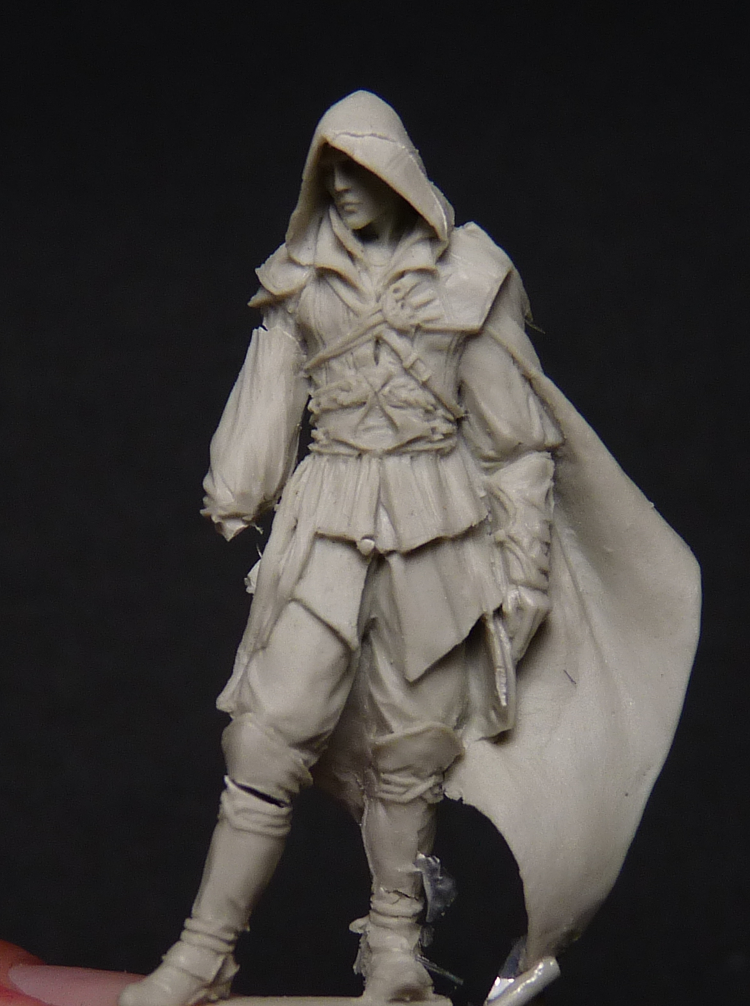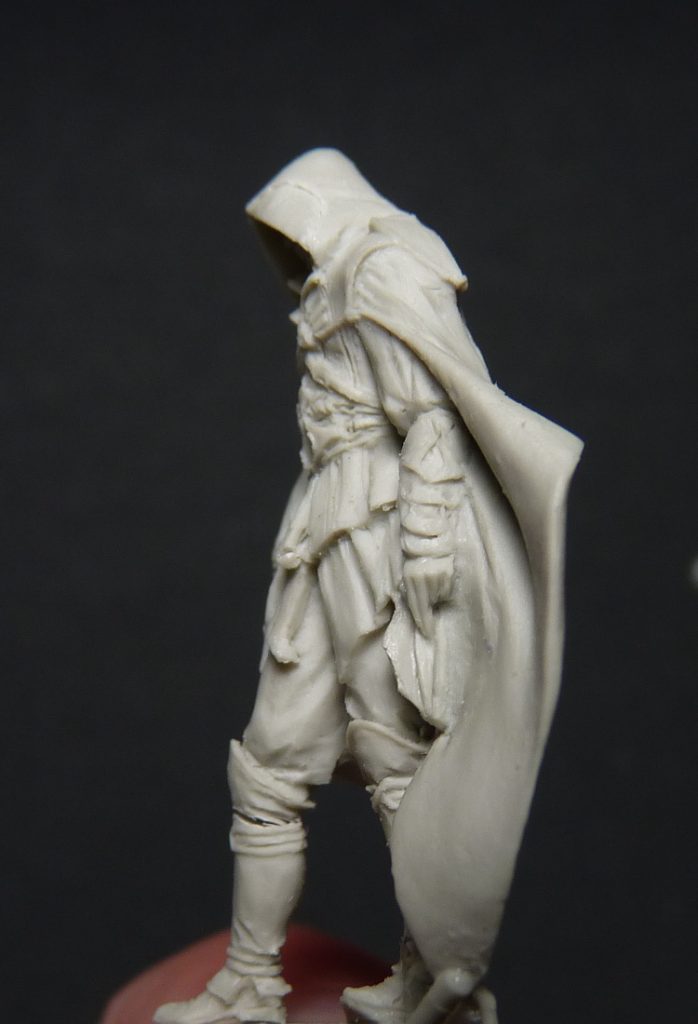 Overall
I am super happy with these miniatures! I think they look excellent, they are unique and of amazing quality. Both cost only 11 Euros, which is incredibly low for such high quality resin miniatures. I cannot wait what is next in store for this company. Really great to see pieces like this. Additionally, I can only be happy with the service of the company. They did not have a card insert for the assassin anymore, so they send me a big card instead. The package was sent fast and communication was clear. Nothing but praise for this ShadowCrafter Miniatures!!
Well I hope you liked this review, and keep a lookout for their miniatures 🙂