Today I have been making some progress on Caradryan. Apart from some small details and touch-ups he is almost finished. So is his right arm, in fact 😉
Some parts appear quite glossy on the pictures, in reality they are not glossy and after I finish painting a thin coat of matte spray will get rid of any shine that is still there.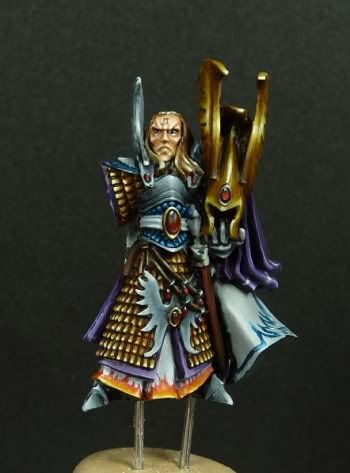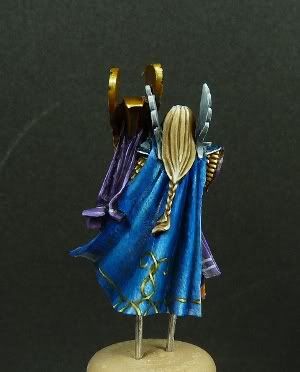 Because I will be entering this mini in the Lowlands competition at Games Workshop, I am restricted to using a 20 mm base. A first, I thought this would limit my options, but actually I'm quite convinced that it doesn't have to. This is probably because I saw the latest video tutorial from Miniature Mentor, on which Ben Komets explains how he makes the bases for his GD entries. I'm really excited to try out his methods 🙂
Any comments are welcome, as always!