Hi everyone!
After deciding that I will not post a lot of WIP pictures after each painting sessions (I will leave that to my Facebook page), I was thinking about another way to show you guys what I am currently working on, or will work on in the future. So I've decided that every two or three weeks I will give a little update on what is on my work bench.
Here comes in a small problem, as I do not really have a proper workbench at the moment, just a pack-and-go space really :P. So for now, I will show pictures in my photo set-up instead.
So this is what I've been working on for the last few weeks. The left is a small resin mini from Hasslefree, that I am meaning to finish up for a contest on WAMP. The lady on the right is from Wild West Exodus, Outlaw miniatures (you can read a review I wrote on this mini). Both are really just tiny projects for my own pleasure. With the WWE lady I'm trying to paint a bit faster than I normally would, just to see what I can do within limited time, as I am hoping to start painting some more commissions 😉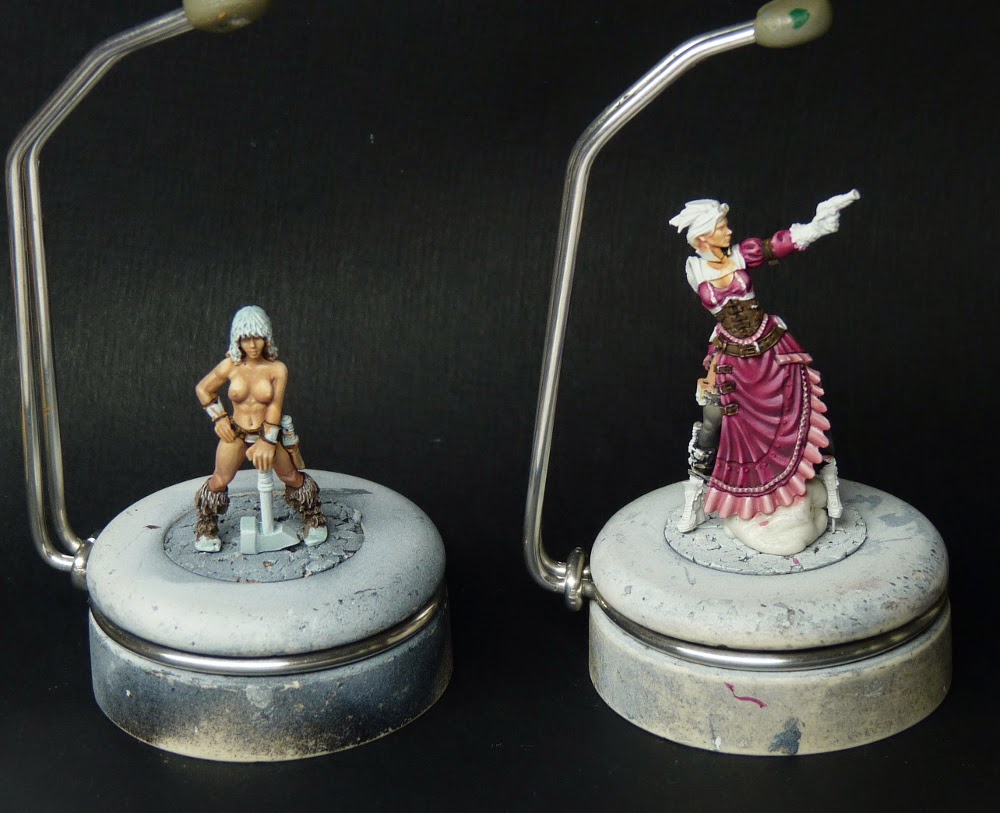 Still loads to be done as you can see, but I am enjoying this paint-just-for-the-fun-of-it projects :).
See you soon!!