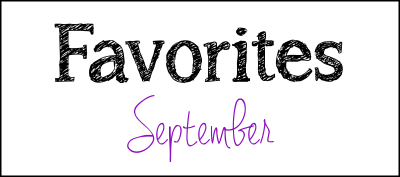 Hi everyone!
Now that the September month has come to a close, it is time for me to share some of my favorites of last month. There's a lot in store for you, so let's get right to it 🙂
Paintjobs & sculpts
The encounter by Ben Snyder
I have never seen a diorama like this before. In terms of genre I mean, but also the atmosphere really strikes me. The reflection in the glass is superb. Wonderpiece 🙂
Captain Borgossa by PierreYves Geneste
This bust breathes character all over, with the eyes being the most striking part for me. I also really like the purple leather.
Luz, New York by Mathieu Fontaine
This sculpt never bores me and the wonderful paintjob by Mathieu definitely doesn't. The leather is particularly well done, I love the textured look.
Lilith by loler
I have no words for this. The purple is beyond amazing, it is so lively, so vibrant yet dark at the same time. Lovely! The skin is also really beautiful.
Super Savior by Century
Another stunner! I love the combination of the white/black base and the extremely colourful mini. The setting suits this figure so well, and the green light peering through the door is completing the piece.
Siege Giant by Ju-Won Jung
This is someting completely different, but it really stands out! I think it's a very ferocious piece, that is very fantastical but has a touch of realism to it. I also really like the vibrant blue, I wonder if it's painted with fluorescent paints.
Conan by Daniel Lopez
The awesomeness just doesn't stop! Really great execution of this amazing sculpt. The NMM is striking on this piece, especially since most paintjobs on this figure have true metallics, and executed perfectly. I also think the base is super, with the dinosaur (or perhaps dragon but I think it looks like a T-rex) head painted to perfection.
Surf and Turf by John Keys
Last, but definitely not least is this great duel diorama by "megazord man". I love the play of colours of the skin, and the dynamic poses to match the duel.
Tutorials & blog posts
Painting Uncle John by David Soper
This incredibly thorough guide into painting this interesting bust is a definite must read. I really enjoy browsing people's paint recipes and this is documented to perfection. What a great result also 🙂
Hobby Time Blog by Rémy Tremblay
This month I thoroughly enjoyed Rémy's blog in which he guided us through his painting of the miniatures that come with the Cadwallon – City of Thieves game. I am amazed by the quality of the sculpts actually, but I mosty really loved his paintjobs.
Releases
Raging Heroes – Toughest girls of the galaxy
Technically, it is not a release. But there have been some new pics of 3d renders of these lovely ladies and I absolutely adore them! I wish I had backed the Kickstarter, but I guess I'll just have to wait for the general release.
Figopedia – Indiegogo project by Jeremie Bonamant Teboul
With all the painting DVDs I think it is really nice to have a book for a change. It is always nice to browse through pages and I think this will be an amazing reference by a very talented painter.