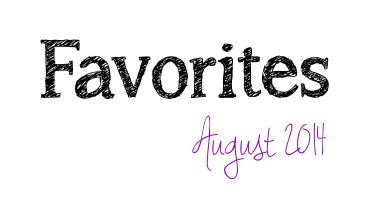 Hi everyone!
Now that August has come to a close, it is time for me to share my favorites of the month. I think many people had decided that the not-so-great weather was a reason to do some awesome painting, because I have seen many masterpieces appear online. So here we go!
Paintjobs
Lt. Tormund Stark by Joan Carles Ros
I don't have to tell you that I have a weakness for Infinity miniatures. But this amazing paintjob is quite different from the works you usually see on this minis. It is quite dark, yet has incredible highlights. Great OSL effects, textures and NMM. What more is there to like?
Lenore, The Enchantress of Evermore by loler
Sometimes simplicity is key! That is exactly why I love this paintjob. The saturated colours are really the kind of style I like, and I really like the highlights on the green dress.
"I smell you" by Iguazzu
I love how the subtle light/dark effects in this piece really set the stage and put the focus right where it should be. I love how the fragon head is incorporated, and the eye is awesome. Biblo is painted amazingly well, I really love the skintones. Look at all those coins, that must have been a hell of a work!
DANG! That was close… by Thor Intararangson
Another weakness of mine: I just really like greenskins :). It's quite a simple paintjob, but the smooth blends and nice leather effects make it stand out. Not to mention the awesome base of course!
Boromir by Maciek (Flameon)
I think Flameon is becomming one of my favourite painters. I just really love the strong contrasts in his works. And the NMM is one of the best I've ever seen.
The O2 Operating Special Unit – The O.O.S.U. by Oliver Posvek (Colouristo)
This month saw the deadline for the Forge Hope contest at Massive Voodoo, and what a treat it has been to look at all the amazing entries. I wanted to choose one to show here, but it was so difficult! I really like the idea behind thispiece and it's great that, despite the strong colours it looks very coherent.
Braided dwarf by itshammertime!
So much character here! The texture and leather effects are perfected, but what stroke me most are the skin effects, it really looks like the skin of an older person. Extremely well done!
M'dusa by Marike Reimer
This was a good month for Marike Reimer fans! She painted many awesome miniatures for GenCon. Again, I choose one favorite. The translucent effects is as amazing as Marike always makes it. The NMM looks so awesome and this miniature is just so freaking cool! (I have shown the sculpt before in one of my favorites' posts. I do hope it is released soon)
Grünkful, the forgotten by Raulatorre
At first I couldn't believe this was a painted mini and not digital art, it just looks so damn good! Best highlight and shadow placement I have ever seen on skin & awesome metallics. Everything is superb on this piece :).
Blog posts & tutorials
Picnic time by Iguazzu
This piece is so awesome and really manages to tell a story. In this post you can see a little hint of how this wonderful diorama was made.
Tutorial postapocalyptic Toad King by Massive Voodoo
What a year it is! With all those great tutorials on Massive Voodoo. This one is definitely one of my favourites so far. I love how the piece comes together, and how so many different materials are used. Truly inspirational 🙂
Forged Hope contest by Massive Voodoo
I mentioned the contest before, and you can find all the crazy entries on the website. The results are just incredible.
Releases
New releases by Darksword Miniatures
I usually don't post releases in my favorites list, but this time I just had to! With this new wave of releases at Darksword Miniatures, I just couldn't contain myself ;). The tribute minis just look amazing, Jeff Grace is an incredible sculptor!
Well that was a long list, August has been amazing for us miniature lovers :D. I hope you enjoyed my favorites again. Let's see what September has in store for us!