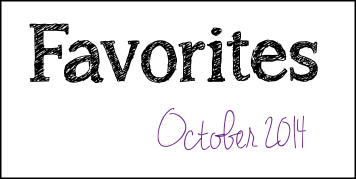 Hi everyone!
Another month has ended! Usually I start with saying "Wow! This month passed by so fast", but for some reason this month feels different. Maybe because so many things happend, it just feels like it could not possible have fitted within one month.
This month had many events especially, like Hussar (I would love to go there one day) Warhammer Fest and at that same day I went to the amazing event of Scale Model Challenge. Maybe there were more events, I don't know.
What is so nice about these events, is – apart from the awesome events themselves – that there is so many things to enjoy afterwards too. Like pictures from the events, all the amazing entries!
So what else did October bring us, that is now part of my favorites?
Inspirational pieces
Epic Scale eldar diorama by dim69
6mm minis! That's a bit tiny. Who would've thought you could make such an amazing piece with that? Really great diorama. And what is even more amazing, there is a full tutorial about it as well 🙂
Orque du Behemot by dim69
Another stunner by the same painter! Although it is an older paintjob, I just first saw it this month. Beautifully painted, and it is Rackham so there's a win right there!
Necron lynchguards of the pumpkin dynasty by Rafal Maj
In light of this month's festivities, this projects gets my full praise in creativity! Not only that, but the painting is amazing as well.
Ultramarine Terminator by BuzZin
As I mentioned before, this month Warhammer Fest took place, including the Golden Demon painting contest. While space marines don't typically get my heart buzzing, an amazing paintjob such as this one – who won gold in the 40K section – really excites me.
Battle Chick by Adam Halon
This has got to be my ultimate favorite of this month! What an incredibly exciting paintjob! You don't usually see such strong contrast in these larger miniatures, but wow I really love the extreme highlights and the tattoo is out-of-this-world. I will draw inspiration from this piece for quite some time 🙂
Chaos Lord by Adam Halon
While we are at it, why not another awesome paintjob by this painter :). I especially love the lighting effects on the freehand on the banner.
Orc hunter! by Max Richiero
I do love them greenskins! What an incredible sculpt, so much character. And the paintjob is just perfect for such a piece. Great.
Khrom by emuse studio
I'm starting to get a feel for this "bigger minis", especially when you see what amazing painters do with it. I really love the look of the face and the armour is very well done!
Tutorials and step-by-steps
Survivor Painting Guide by Scott Hockley
I'm thorougly enjoying this painting guide series by Scott Hockley. It is really great to see how he paints those smooth and silky-looking female skintones. And what better canvas than the lovely Kingdom Death minis.
Basing step by step by Karaikal Painting Studio
Great in-depth tutorial on creating a forest base with water effects. Very stunning results 🙂
Step by step Theseus destiny by Peter László Tóth
Of course, a month cannot pass without amazing tutorials by Massive Voodoo. This step-by-step was particularly insightful, discussing some (undesirable) effects of glosses and a very clear insight into zenithal lighting on big muscular pieces :). Great read!
Well that's it again! I hoped you enjoyed this list, for I have.
See you again soon 🙂