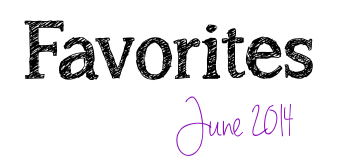 Hi everyone!
Another month has flown by, so once again it is time to share my favorites of last month, June 2014. I think it is really nice to see the differences in style when it comes to the favorite paintjobs. I can say that I do really like a clean style mostly, but I can also appreciate great realism and weathering. although most of these paintjobs are very "clean", I think there are still big differences in painting styles. I really enjoy that sometimes you can see who painted a piece by looking at the style.


Paintjobs & Sculpts

Rocco (second version) by Jeremie Bonamant
This miniature by Figone was painted in both a cool and warm-toned version. Both looked absolutely amazing, but this is definitely my favorite. The incredibly smooth blends and softness to the skin is superb!
Mermaid's Kiss by Nicole Eppinger-Siepmann
Not only is this piece wonderfully painte but it tells an interesting and kind of sad story. Great combination of two miniatures and very realistic water effects 🙂
Phoenix by Ithandir
Gold NMM has never looked so shiny and reflective! I love it! Also the strong contrasts and very convincing OSL make this a true masterpiece.
Hasslefree Girls by C'tan
I regularly visit the fantasygames website, it has many nice tutorials and so many great paintjobs are posted regularly. This picture of some great pieces of art on Hasslefree Miniatures really made my day. I have come back to look at it regularly, as there is lots of inspiration on bases and colours. I also like the stark contrasts in the shadows and highlights 🙂
Frozen Darkness by Francesco Farabi
Another 'cooler' piece, but with some subtle warm-toned details, this is another amazing piece! Great skin and metals!
Araloth, The Lord of Talsyn by Arjay
I'm starting to really want to paint this GW miniature, as I think it has lots of potential. That is definitely proved by Arjay, who painted this to an amazing standard. The NMM gold is like nothing I have ever seen before, and the textures in the cloth really make this piece stand out. If you, like me, want to keep an eye out for his work, check his blog.
Liloo by Christian Hardy
What a wonderful sculpt! Such a pity that it is not available for purchase, but that does make this one-time-piece even more special. The paintjob and base complement the miniature perfectly!
Quest for Glory by Cuttyflam
Last, but definitely not least is this great diorama by Cuttyflam. I think he did a great job in combining these miniatures from different companies to create a wonderful dungeon RPG setting. Also great use of OSL and gory effects.
Articles & Blogposts
4 Years a painter: a retrospective by Solmar
It is always great to see how someone evolves in their painting style. This post on Pinselwut's blog really gives a great overview, but it also sends out a very nice message. Great read 🙂
Inpiration: Painting/Project motivation by Roman Lappat
Another inspiring article in the Massive Voodoo series. If you ever find yourself stuck in a project, this is definitely worth a read. Otherwise, it still is a really nice article!
I hope you enjoyed my favorites as much as I have! See you soon 🙂