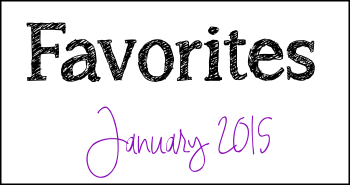 Hi everyone!
I always wondered "what makes January fly by so fast?". It does! It is one of those months that flies by and afterwards you have no idea where the time went… That being said, I have been quite absent from the internet in this month, as I have started a new job :). So unfortunately my list of favourites is not so long, but there are some really inspiring paintjobs & some awesome tutorials so let's have a look at it!
Paintjobs
Ilyad Sorceress by Roman Lappat
Having never owned or painted any Ilyad miniatures, I'm always very intrigued whenever I see a painted mini pop up somewhere. This is definitely no exception, what an inspirational piece by Roman! I really love the magic effects (you can find a tutorial about that on their website here) and the colour combination.
Excëlsy by mmasclans
Another amazing paintjob on an amazing sculpt! I really love the copper armour and the pretty face.
Dragon Knight by Karol Rudyk
Freehand galore!!! Ibn one word amazing! While I am not really a fan of the sculpt, who cares, this is just a wonderful piece of art :).
Sculpts
Aktra by Patrick Masson
Oooh I like this! What a dynamic pose and I just love her attire :). I think this miniature will be produced by Corvus Corax Miniatures, I really hope so.
Altana, Dragon Huntress by Olivier Bouchet
I'm really becoming a fan of Oliviers sculpts and this one really reinforces that. I love the combination between the delicate, yet tough lady and the big scythe.
Elf Archer 'Amaryne' by Ju-Won Jung
Aahhh pretty! Very femine sculpt with awesome armour and decorative clothing. Too bad she is sooo big 😉
Tutorials
Rose Window tutorial by Karol Rudyk
This is an awesome step by step on creating a coloured glass in lead window. This is soooo pretty! I am already contemplating what miniature could use a base with an element like this.
Maya Tutorial by Hobbytime
This is part 3 of a wonderful step by step on painting a anime/cartoon character in a bright and smooth style. The result is wonderful and the steps (even though it is written in French) are really easy to follow. I particularly like how the face is painted, especially the orangy blush tone and the tiny spot highlights. Very smart!
That was another month passed! I hope you enjoyed these links. Have a nice weekend!