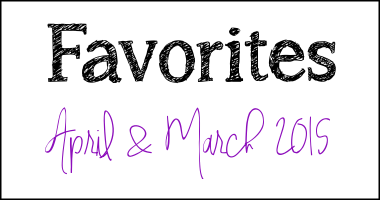 Hi everyone!
Jeez! May just kicked in a little too fast and I almost forgot to post last month's favorites! Then, as I was browsing my list, I realized I hadn't posted my favorites of March either. My bad!
So to make up for it, here are my favorites of both months, slightly compacted to fit one blog post without losing your interest (hopefully 🙂 )
Note: Usually I do not post pictures in these posts, as I do not mean to post pictures of anyone's work without permission. But, as Facebook pictures / albums are often lost, I will add pictures found from those resources. If you are the artist and have objections to me posting the pictures, please let me know :).
Painted miniatures / scenes
M'dusa by Scott Hockley
I really love the different approach to this mini that Scott used, the cool colours and dark metals really fit this mini beautifully! Also, the sheer effect is done extremely well on this lady :).
Shaetann The Immortal by Yohan Leduc
I would not expect that such vibrant colour would fit an evil character. But it does! The vibrance and life to the colour is really amazing, as are the smooth blends and extremely well-painted metallics.
Demonic temple by Krzysztof Kobalczyk
Truly epic scene! I love everything about this piece, from the great golden NMM to the remarkable skintones and the lovely freehand. Wonderful!
Dance Macabre by Jessica Rich
Another beautiful work of art from Jessica. The skintones are really amazing, so smooth! I also really like the freehand portraits, overall truly stunning!
Lancaster Standard Bearer by Stephan Rath
Holy moly! This is something else. If anyone ever argues that NMM does not look like metallics, make them look at this picture. Crazy! I can gaze at this for hours, and then I haven't even started looking at the incredible freehand.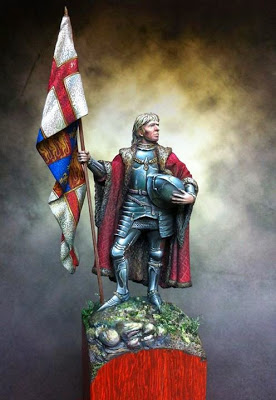 Through the Looking Glass by Corporea
It's no wonder this lovely scene won the"all the shades of grey" contest over at CMON. This is incredibly well done and very inspirational!
Sculpts
Necromancer Maiden by Patrick Keith
This sculpt by Patrick Keith immediately caught my attention. I love the seemingly simple lady, but still there are some very nice details to admire. Should be lovely to paint. She was available in a Kickstarter, but I don't know if she will be released at a later point as well.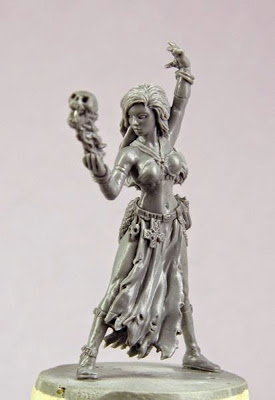 Shield maiden by Jun-Sik Ahn
Damn! Jun-Sik is an amazing sculptor :). After already giving life to many Game of Thrones characters, now it is time for this lovely lady to shine & march to battle! Really awesome sculpt with very pretty details.
Tutorials / blog posts
Step by Step denim by Scott Hockley
Great, short, but easy to follow sbs on paintin denim!
Making trees tutorial by C'tan from Fantasygames
Another great step by step, this time covering the process of making a tree using a wire frame. Looks great and should be easy enough to execute.