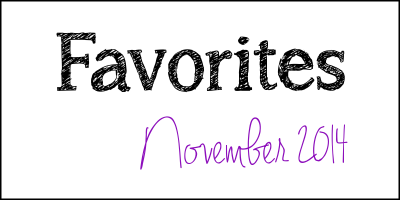 Hi everyone!
With November in our rear view mirror and the cold but cosy days of December ahead, I want to share my favorites of the previous month.
Before I start I would like to share my sincere thanks for all the great responses to the Dark-Eldar step-by-steps that I posted this last month. November has seen the largest number of visitors on my blog ever, so I'm really excited about that! So thanks everyone!!!
November was the month of Monte Savino, and while unfortunately I haven't been at the event myself I have been drooling over pictures of the contest entries that were shared all over the internet. You will see some of these awesome entries in my favorites as well. If you want to read more about Monte Savino, check out Massive Voodoo's event report!.
Paintjobs & Sculpts & Other
Space Marine Captain by ithandir
That flag!! The mini is painted really well, but the flag is the most stunning for me. Both front & back are amazing! I'm also really impressed with the painting on the face.
Brothers to the end by Sergio Calvo
While this bust is not really a mini I would ever paint myself probably, I'm super impressed by this work. The skintones are amazing as is the excellent OSL!
Lolth the Spider Queen by James van Schaik
This is a really awesome sculpt! It is a quite simple mini but it has some great (spidery) details and I also like the pose a lot. Too bad that it is released for D&D minis and it comes in a box with another mini. I think it is also an older sculpt, but I discovered it this month :).
Twilight Knight by Jennifer Haley
Damn! This is nice! Such an incredibly moody paintjob, I love it! Also, a very special miniature I think.
Hansel & Gretel by Francesco Farabi
What an inspiring piece! It is so different from what we usually see, both on sculpting and on painting. I think it is extremely refreshing. I love the colours and storytelling here 🙂
Mr Sandman Mattia Papaleo
More colors! This paintjob immediately caught my eye. Because of the colours, but also the scene is really awesome. The base is great with the floor shaped as a cloud. There is so much inspiration in this piece :).
Dark Ritual by Max Richiero
Another stunner that was seen at Monte Savino! What a great idea and excellent execution. Great use of colours on a grim piece. I also really like the OSL here.
The Beginning by Winterland
More storytelling! Who does not love a hobbit house? I think this is very cleverly done, with the house spanning the corner. It gives more dimension to the piece than if it was only on the back of the base. I love the colours used on this piece. And of course not to mention the freehand plaque on the bottom, very well done!
Jessica Rich
Usually I wouldn't post a painter in my favorites, but for this I will make an exception! I have always really enjoyed Jessica's works, and her paintjobs for Darksword are amazing. But this month I think she has shown even more brilliance. Especially her paintjobs for the Kickstarter (see below) baffled me. What is also awesome? She shares her expertise :).
Blog posts & Tutorials
Tigurius face tutorial on Serpentarium
Really great step by step on painting the face of this space marine character. I really enjoy reading the feedback of Kirill Kanaev (aka Yellow One – awesome painter!) on each step and his ideas on improving it. Very insightful!
Releases
Darksword Miniatures – Stephanie Law Masterworks
This is a very special range of miniatures. It is really different from other fantasy ranges, I love the fairy themed minis a lot. Jessica's paintjobs are perfect for this. If I didn't have a strict budget I would've pledges without a doubt!
I hope you all enjoyed my list of favorites and I hope you will join me again this month with more content coming up soon!